24k Gold Beauty Bar Energy Beauty Bar Gold Face Massager
It is specially designed to have high-frequency vibration of about 6,000 times per minute, which can strongly affect the cell tissue in which the vitality is lost in the skin, and plays a fundamental role in resonating with the cells.
Description
The 24K gold beauty bar is a beauty product that vibrates at a wavelength consistent with the human body. Simply sliding over the skin will restore the body's current to normal, integrate potential balance, promote metabolism and activate cells to promote skin renewal. Eliminates edema, diminishes fine lines, and makes skin not only white and UV resistant, but also healthy, moist, elastic and youthful.
The T-shaped head of the 24K gold beauty bar can vibrate 6,000 times per minute after energization, and properly stimulate the skin. The negative ion pure gold ions caused by the vibration are the same as the natural current wavelength of the human body, which promotes the metabolism of skin cells. Help the subsequent care products to absorb.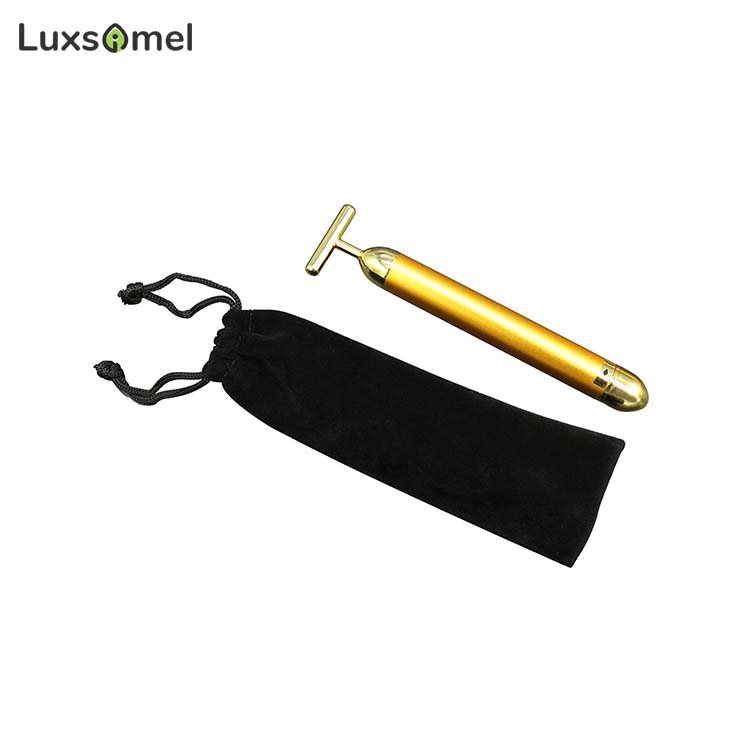 The electric beauty bar is small in size, light and exquisite, and easy to carry. No restrictions on the venue, watching TV, making a phone call, any time, anywhere, freely, free to enjoy a beauty salon-style massage. In addition, the electric beauty stick does not need to be recharged, and comes with a battery, which can be said to be a low-cost, permanent-use beauty equipment. Activates cell tissue, promotes muscle bottom circulation, and opens up the nutrient supply channel of some skins, thereby promoting the effect of daily skin care, and effectively avoiding the drawbacks of direct fingerprinting of skin texture by finger fingerprints. The smooth beauty stick acts more on the face, such as children. Skin-smooth and tender skin.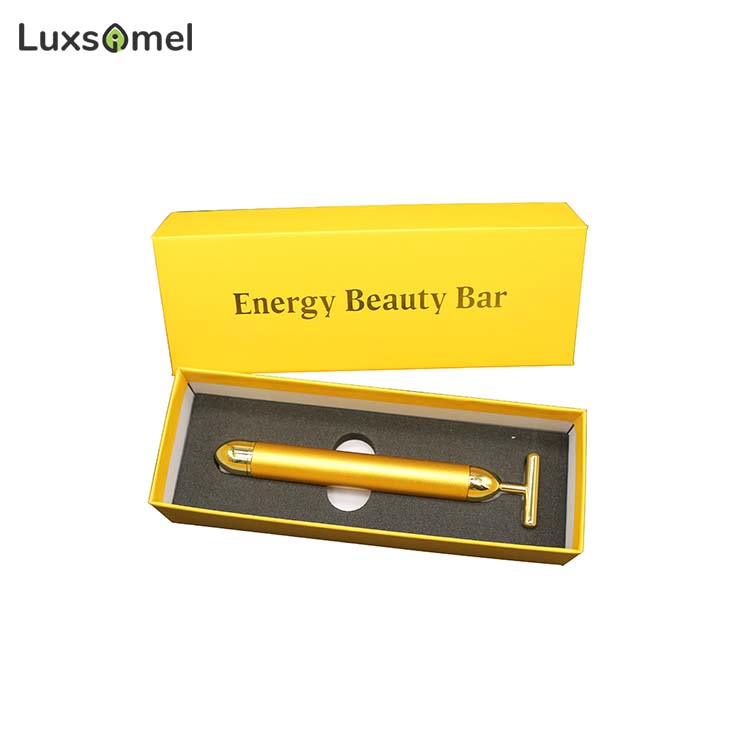 1. After taking out the 24K gold beauty bar, the lower rotary switch of the 24K gold beauty bar handle is opened, and the strength of the massage is adjusted according to the skin's ability to withstand.
2. After the face is cleaned, the T part of the 24K gold beauty bar is massaged on the face. The T-type part is pushed from the inside out after pressing for 3 seconds in each part of the massage.
3. Wrinkles can be returned multiple times. Including the neck, eye and lip.
4. You can take a 24K gold beauty bar for a massage in the sauna or in the bathtub.
For product specifications and prices, welcome to inquiry