Wholesale Private Label OEM Beard Oil with Dropshipping
beard oil can work as a beauty tool below the skin surface, making the beard itself easier to manage, neat and smooth. Beard oil can also improve the appearance of the beard by allowing it to shine slightly. This makes the beard look healthier
Description

As an important external image of beardsmen, bushy beards usually require some special care to make attractive beards add charm. Beards after a certain length, because of daily cleaning and dry air environment and other reasons, will be regular water shortage, need to moisturize beard lock moisture. For the skin under the beard also need to moisturize and moisturize the skin to make the beard more healthy.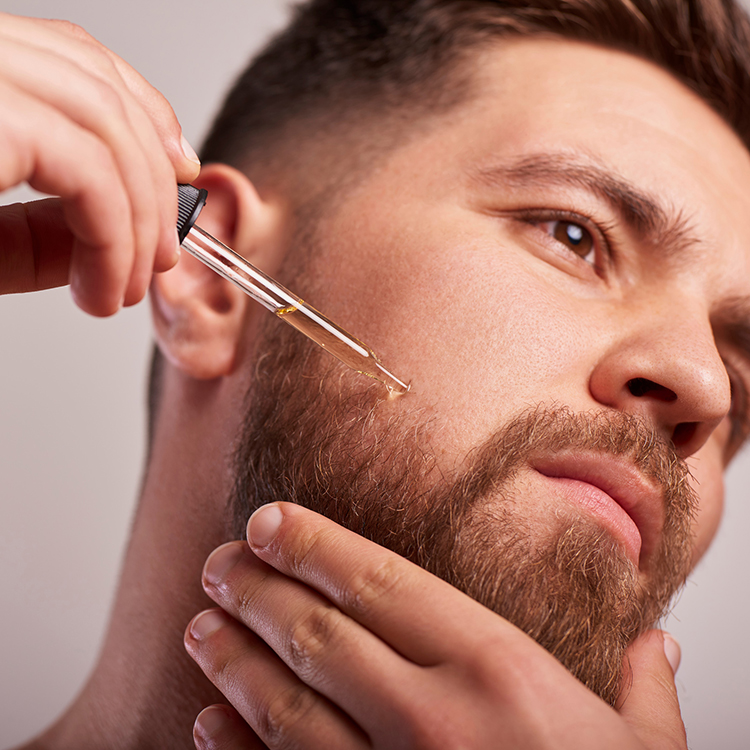 Beard oil is a cosmetic used to moisturize the skin under the beard, as well as the beard itself, to keep it "soft,, smooth ". beard oil mimics natural oils produced by skin, such as sebum, and is mainly composed of carrier oil and essential oil beard oil as a moisturizer, directly to hair follicles, preventing hair growth from becoming brittle, especially in cold, windy environments, as these weather conditions result in natural moisture wick in the beard area. hydration around the area helps prevent exfoliation, dandruff and dry skin. Certain brands of beard oil may contain added vitamins or nutrients, such as vitamins E.
Volume
30ml
Formula/Ingredients
Ethylhexyl Palmitate, Isohexadecane, Caprylic/Capric Triglyceride,Argania Spinosa Kernel Oil,Simmondsia Chinensis (Jojoba) Seed Oil,Kyounin Yu,Butyrospermum Parkii (Shea Butter),Tocopheryl Acetate,
Aroma,Melaleuca Alternifolia (Tea Tree) Leaf Oil
Support
OEM/ ODM/ Dropshipping
Brand
MAGIQUE/ Private label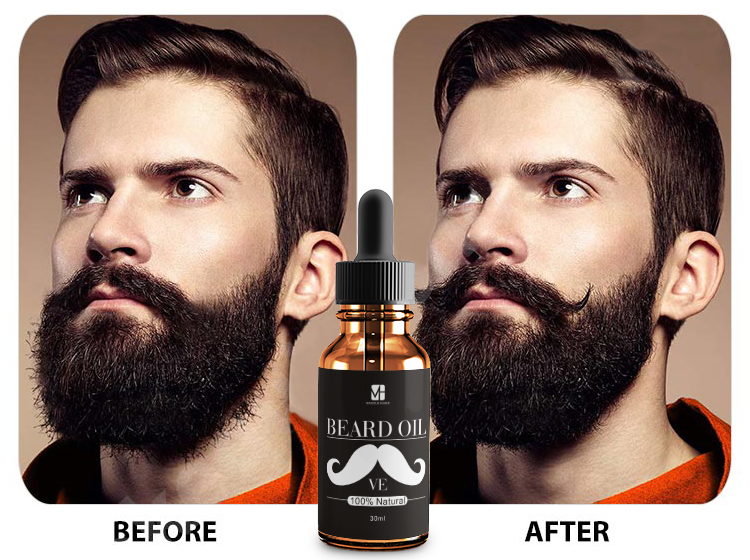 Beard oil effect: can replenish the moisture for the beard, moisturize the skin, thus make it soft when the beard grows, but also can comb the longer beard in place, provide the nutrition vitamin E for the skin, keep moisturizing, so that the beard can be more robust and not easy to fall off. And because of the moisture relationship, the beard will be more fluffy and soft, good shape, the overall look more even and full.


Instructions
• Pour a small amount of beard oil into the palm (preferably after shower)
• Rub between palms and fingers.
• Apply to beard and skin and massage.
• Use a comb to style your favorite style.
Then use scissors or combs to care for your beard! !!
For product specifications and prices, welcome to inquiry