Exfoliating Foot Peel Mask Pedicure Socks Exfoliation Feet Mask Remove Dead Skin Heels Foot Peeling Brighten Foot Care Mask
This Foot Peel Mask is great for solving foot-odor problems and removing deep set calluses
Description
| | |
| --- | --- |
| Name | Foot Peel Mask |
| Function | solving foot-odor problems and removing deep set calluses |
| Types of | Lavender, cucumber, rose |
【NATURAL FEET EXFOLIATING & PEELING MASK】 Our rose exfoliating foot peeling mask provides a treatment to remove hardened, dead,callused skin to make your foot skin soft and tender like baby in 1-2 weeks!
Takes 4-6 days to exfoliate the skin and around 10-12 days for dead skin to be removed
Use once every 6-8 weeks to maintain baby soft feet
【TIPS】 If you have any questions you can e-mail us, we will get back to you within 24 hours
Directions For Use:
1. Clean your feet and dry it .
2. Take out the foot mask and cut along the dotted line as indicated. Put your foot into the mask and attach adhesive tape to secure the foot .
3. Wear the mask for about 60-90 minutes to allow the ingredients to become absorbed into the skin.
4. Take off the mask and wash your feet with soap .
5. The dead skin cells will begin to peel 5-7 days after the initial application. Do not forcibly remove the dead skin from your feet, let them peel naturally.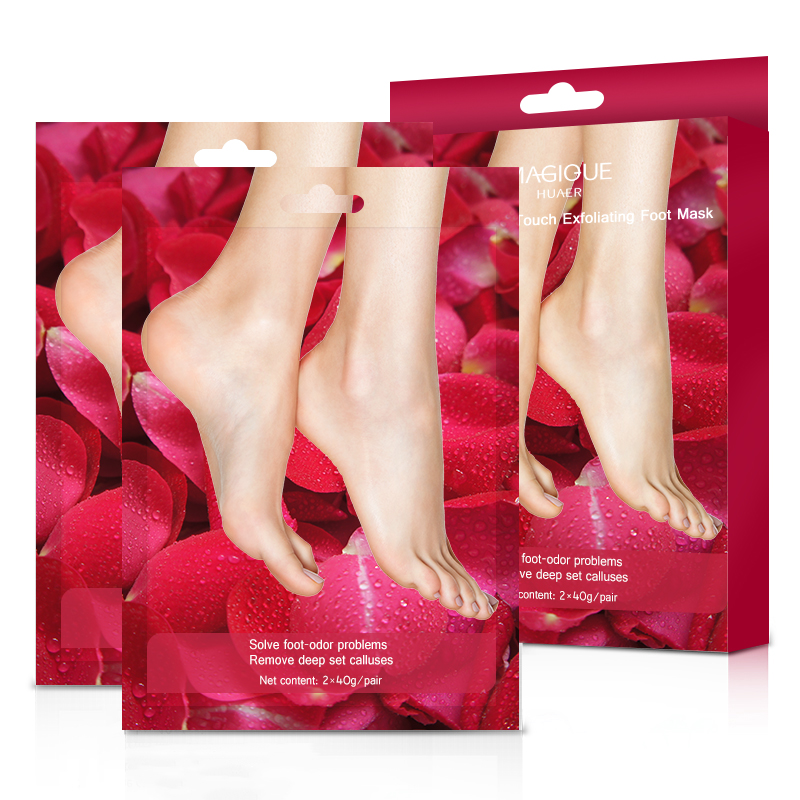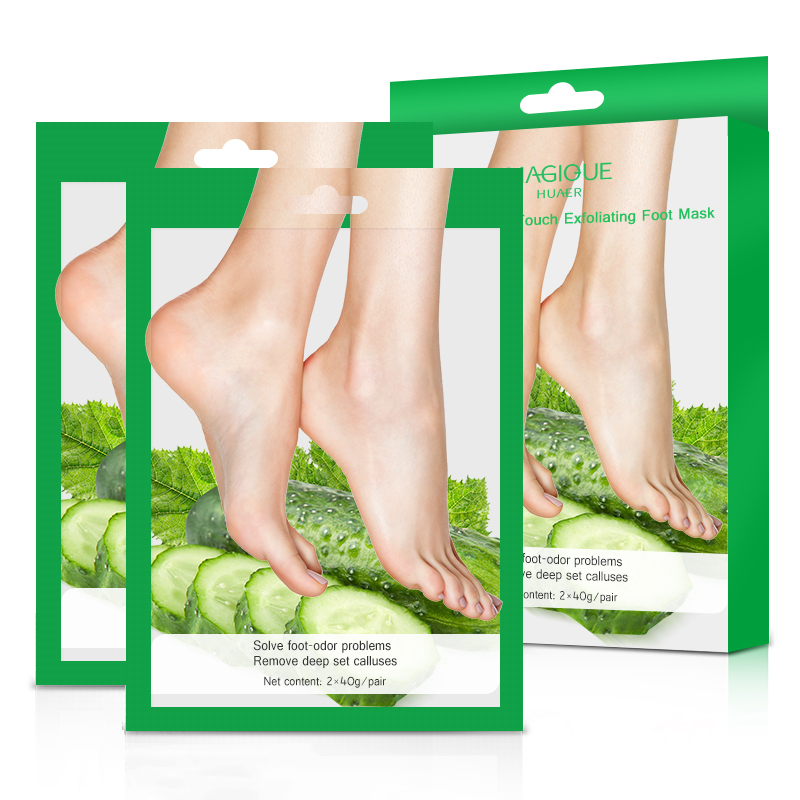 For product specifications and prices, welcome to inquiry