Gold Collagen Nose Mask
Nose mask specially designed for the nose to provide hydration and nutrition to the nose area, firm skin. Support private label wholesale service.
Description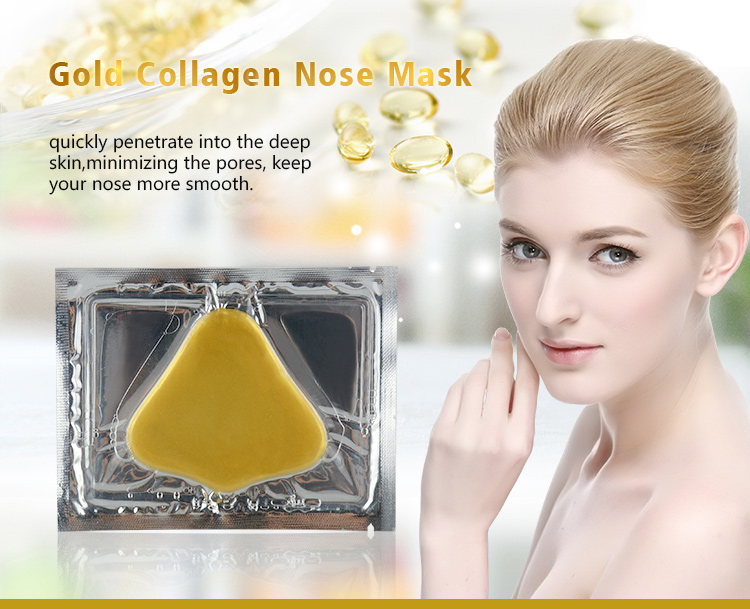 The collagen gold mask uses collagen and medical polymer materials, and its special frame coating structure can store 15 times more effective nutrients than similar products. It is suitable for dryness, dullness, and other factors caused by work and life stress, insufficient rest, etc. Problem skin such as wrinkles and enlarged pores.
Developed with high-tech biological simulation skin technology, it can quickly deliver nutrients to the deep layer of the skin, deep moisturize, highly hydrate, whiten and tighten the skin; balance oil, repair wounds, make the skin white and delicate, crystal clear.
Main Ingredients:Water, glycerin, propylene glycol, β-glucan, aloe extract, chondrus crispus powder, hydrolyzed collagen, methylparaben, chlorpheniramine, sodium hyaluronate, hydrogenated castor oil, flavor ,gold
For product specifications and prices, welcome to inquiry