Hair Removal Machine Ipl Laser Hair Removal Freezing Point Hair Removal Device
After cleansing the skin, shave off the hair, and then follow the instructions to select the corresponding intensity and pulse width for hair removal after charging.
Description
Through the selective photothermodynamic principle, by adjusting the wavelength, energy, and pulse width of the laser, the laser can penetrate the skin surface to reach the root of the hair. After the laser is absorbed by the hair follicle, it can destroy the hair follicle, so that the hair loses the ability to regenerate, so as to achieve the therapeutic effect of hair removal.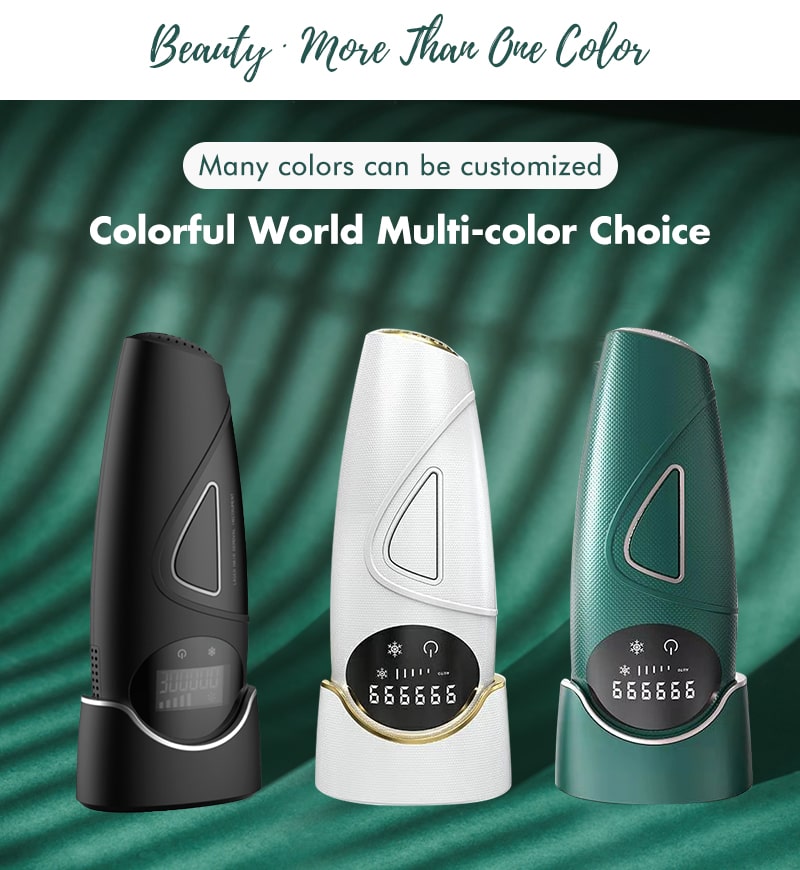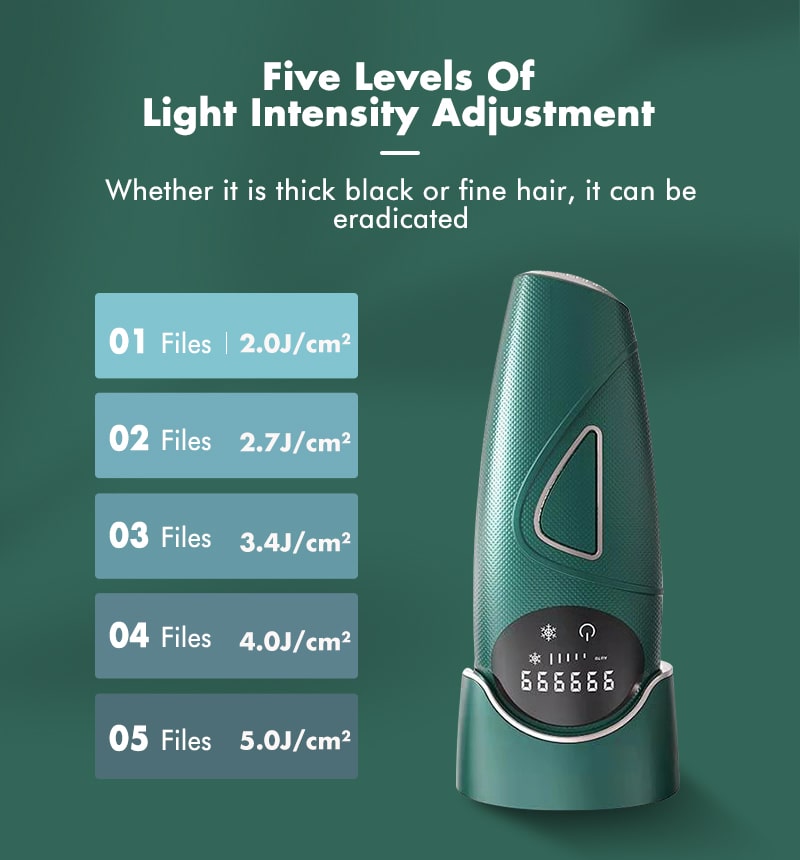 Feature:
1. Applicable : 100~240V working voltage, suitable for all the countries in the world.
2. Painless: Five Adjustable optimal energy level according to the skin tolerance. Providing the gentle treatment painlessly and easily , without hurting the skin. The LED light clear shows the energy level.
3. Fast and big treatment area : wavelength 475-1200,quartz spot size not too big or neither too small for any body curve, high efficiency and fast speed that just takes several minutes to remove the overlapping regin hair which is difficult for traditional hair removal method
4. Safe: No influence on normal sweat and sebum secretion
5. Convenient: Portable dsign and easy taken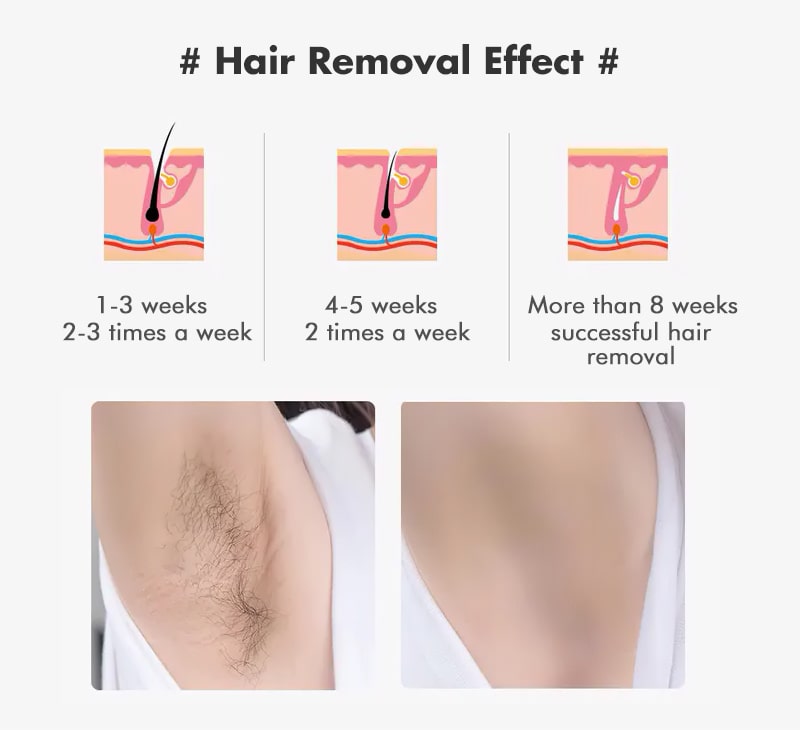 For product specifications and prices, welcome to inquiry