Magique Huaer Wholesale Hair Treatment Reduce Roughness of Hair Hair Serum Oil
Makes hair smoother, shiny, moisturizes hair scales, repairs damaged hair, strengthens hair roots, improves split ends and frizz.
Description
Hair serum capsules has a natural nut oil, it contains very high nourishing fatty acid (50-67% oleic acid, 0-5%- linoleic acid and palmitic acid) and multiple vitamins and minerals. Its fatty acid is similar with human sebum, that is why it is much easier to absorb by hair. It complements hair with precious vitamins and minerals that hair lacks.
Use regularly, it protects hair against water loss, improves elasticity and repairs damaged hair. After use, hair will be more elastic, velvety soft and full of radiant gloss. This means that hair is easier to comb and style, and is less brittle and splitting.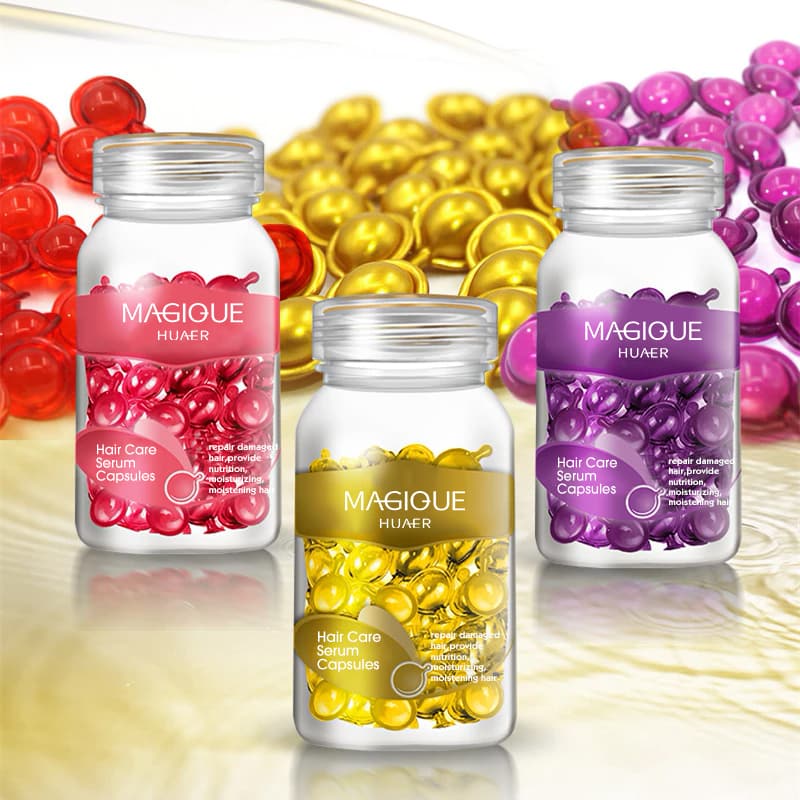 1. Provides intense nourishment, smoothing and a long lasting, tangle-free, frizz-free finish. Hair is left ultra-smooth, manageable and shiny.
2. Instant absorption, light-weight and non-greasy feel.
3. Shown to extend the life of color treatments by reducing fading.
4. Natural UV protection.
5. Reduces drying time an amazing 40-50%.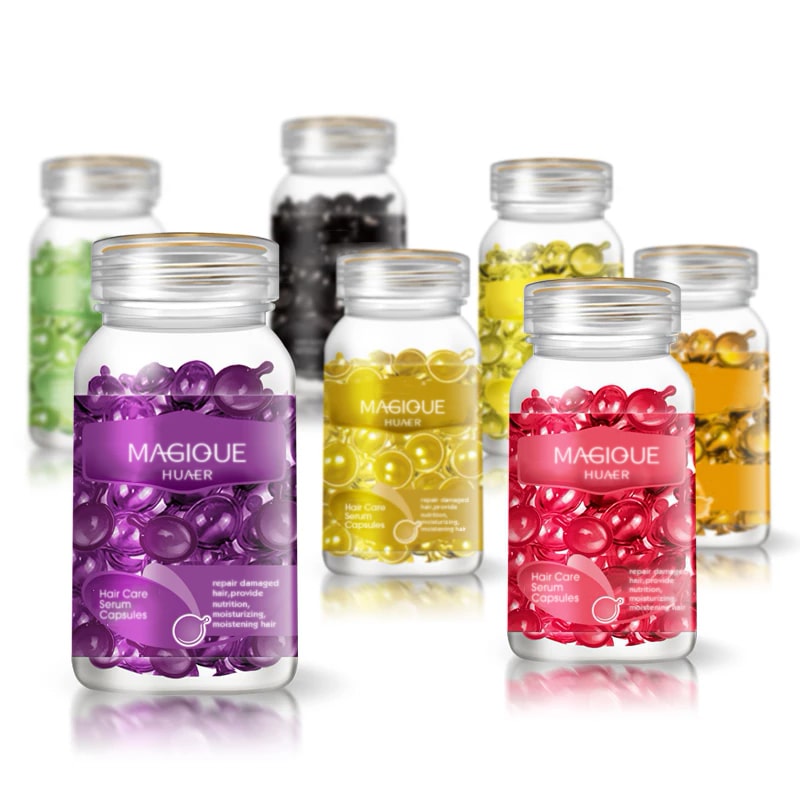 INGREDIENTS: Cyclopentasiloxane, Argania Spinosa Kernel Oil , Dimethicone, Cyclohexasiloxane, Aroma.

INSTRUCTIONS:
Take 2 to 3 drops of the hair oil on the palm, and spread evenly on the hair with hands. (If it is straight hair, for better results, comb evenly after apply with hands.) It can both style hair and repair the split tail.
For product specifications and prices, welcome to inquiry