Magique Huaer Formulation Customization No Irritating Growth Inhibitor Body Hair Removal Cream
Soften the hair, easily remove the hair, while effectively moisturizing the skin, reducing pores and avoiding irritation,
Description
Water, isopropyl myristate, Propylene alcohol, Cetearyl alcohol , Calcium thioglycolate, Cete hard ceteareth-25, Ceteareth-6, Glyceryl stearate, Potassium hydroxide, Flavor.
Magique Huaer Hair Removal Cream can remove unwanted hair without worrying about the smell.It contains nano-sized functional beauty components and active ingredient called Calcium Thioglycolate that makes the hair easy to remove.This ingredient can safely dissolve hair on the surface and remove hair closer to the root for smoothness that lasts longer than shaving. Our Hair Removal Cream contains hair-removing and hair-inhibiting substances. It leaves your skin beautifully soft, smooth, and visibly hair-free.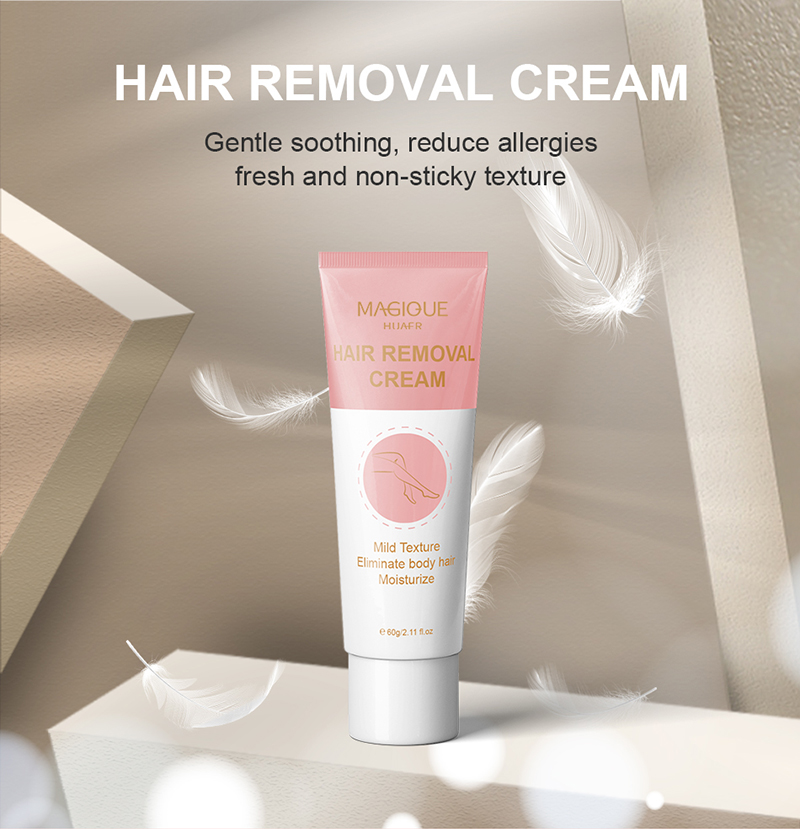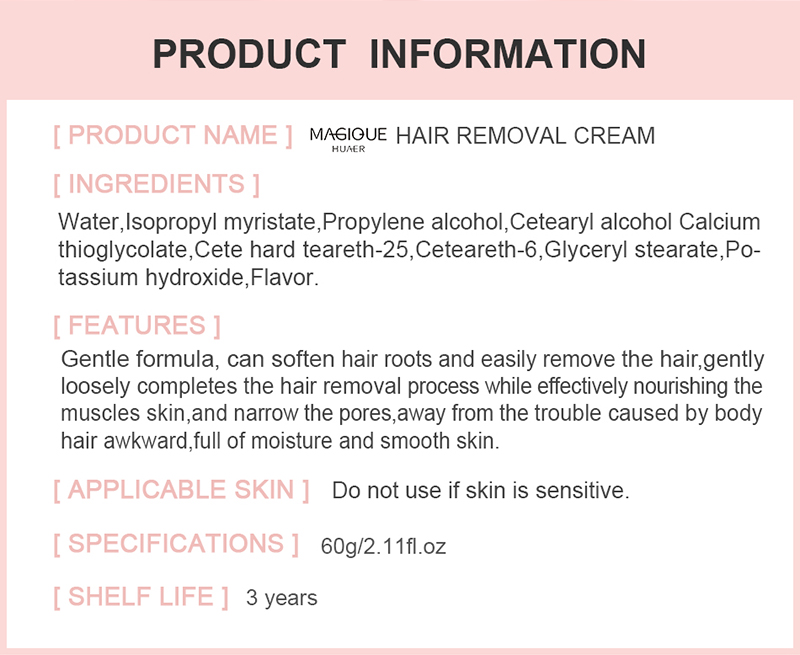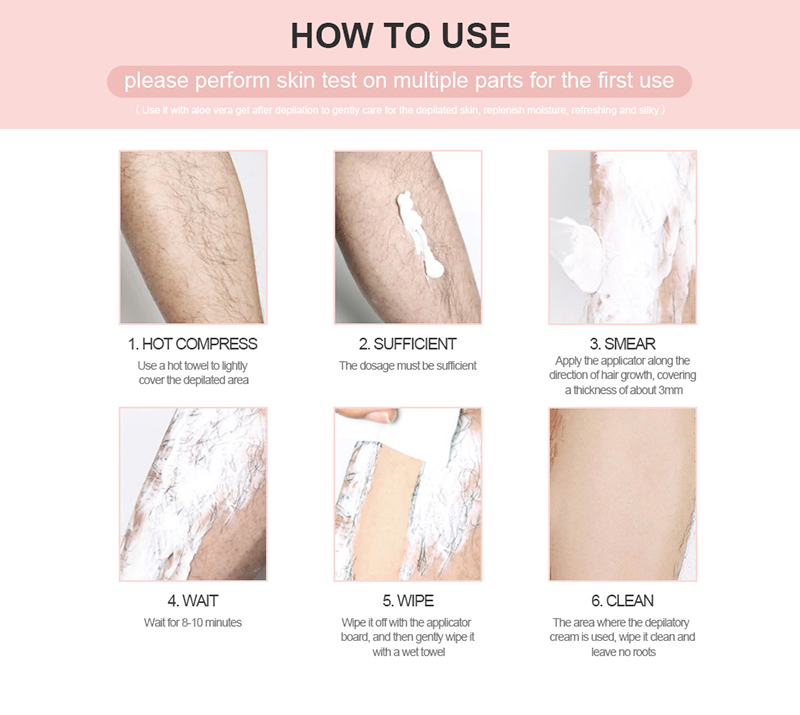 For product specifications and prices, welcome to inquiry