Best Organic Refresh Moisturizer Smooth Skin Face Aloe Vera Gel Green Bottle
This aloe moisturizing gel extracts aloe essence for deep moisturizing and more skin care
Description
Experience the Highest Potency of Aloe Vera Gel
Our natural and nutrient rich formula is packed with vitamins, minerals, amino acids, and so much more. Making it ideal for all skin types.
Gorgeous Hair
Aloe's natural enzymes help moisturize the scalp and hair, attracting and locking in moisture.
Powerful Healing
Burns, bites, wrinkles, and more. Potent Aloe Vera means powerful healing.
| | |
| --- | --- |
| Main Ingredient | |
| Function | Nourishing, moisturzing,claming,Anti-inflammatory |
| Specification | 300g |
| Usage | Day and Night |
Aloe Vera Gel
Soothing for Dry & Itchy Skin 100% Pure & Natural Certified Organic Aloe with Vitamin C Soothes and hydrates dry, rough, itchy or irritated skin on contact. Can be used to help with eczema, psoriasis, acne, dandruff, scalp itch, sun burns, cracked cuticles, insect bites, wind burn, razor burn, and other rashes.
Great for use as an aftershave, hair gel, or leave in conditioner for shinier, healthier hair.
Ingredients
Organic Aloe Vera, Citric Acid, Potassium Sorbate, Ascorbic Acid, and Xanthan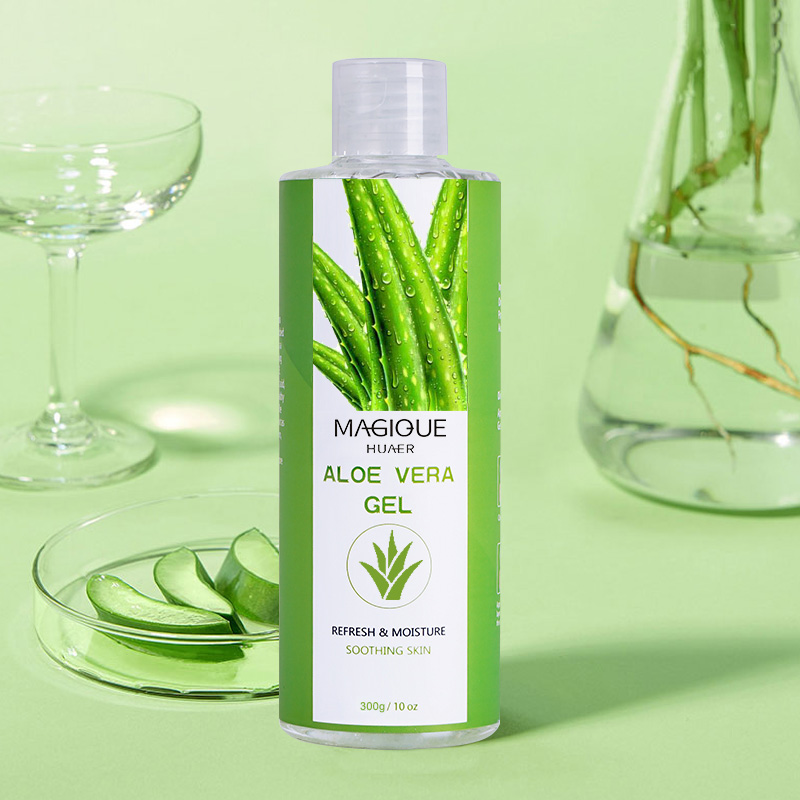 For product specifications and prices, welcome to inquiry