Oxygen Facial Infusion Oxygen Infusion Therapy On Face
Using advanced technology, this moisturizing beauty machine can quickly inject water and oxygen into the bottom of human skin to treat and improve skin, wrinkles, sagging, pigmentation and other problems.
Description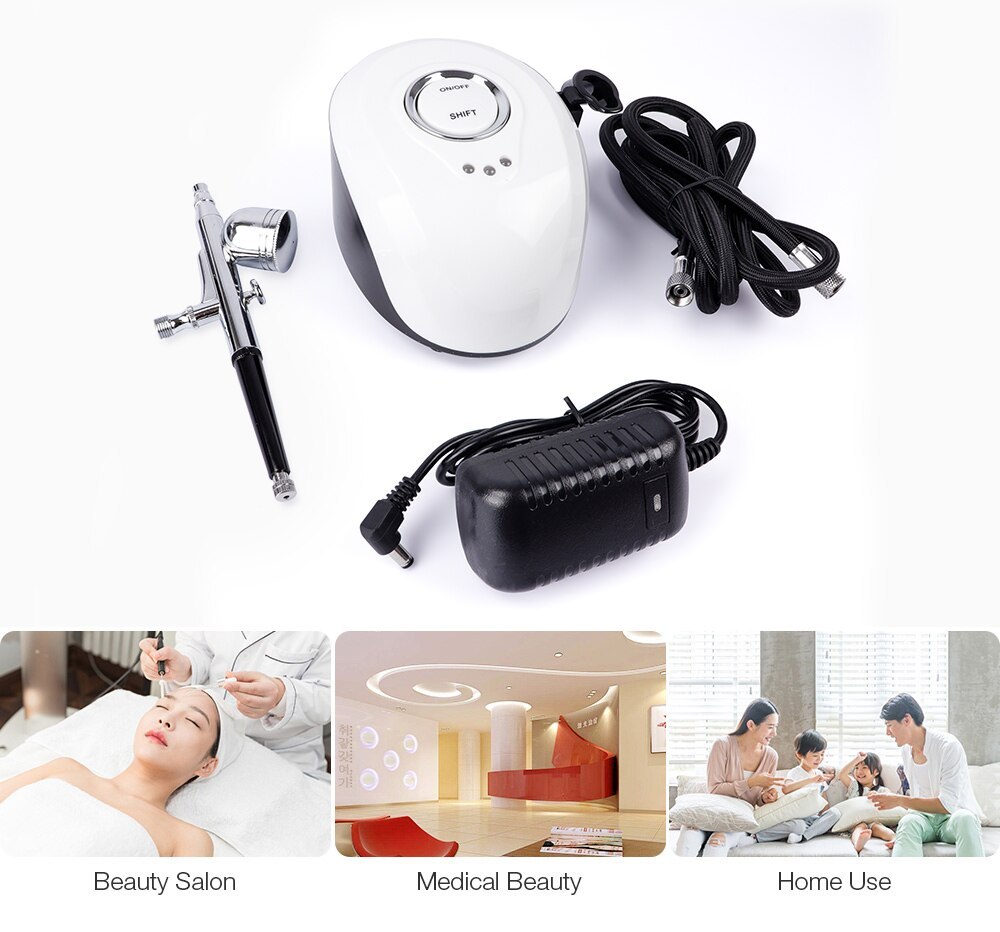 - Moisturizing: Direct replenishment of skin keratum cell water improves the microcirculation of skin cells and makes makeup skin moisturized..
- Squeezing pores: softens semi-cured sebum, ensures moisture in the pores, and helps tighten pores and removed traces of dirt and contaminants.
- Darely thin line and eliminate wrinkles:Effectively remove makeup skin, smooth luster and moisturize, firm young, fish tail line and fine line from eye angles.
- Anti-aging: With age, lost collagen, gradually yellowish skin, lose its original elasticity, relaxed.Our oxygen injection, sprayer, helps anti-aging ..
- A new idea for rejuvenating skin and safe treatment for good results. A vast range of applications, many of a single machine. Safe and effective for all skin types. Friendly design for easy operation.
For product specifications and prices, welcome to inquiry