Brightening Vitamin C Peel off Mask Powder For Face Exfoliating Purifying Best Pink Clay Mask Powder Diy
This powder face mask can whiten and even skin tone Rich in peptone and natural vitamin C, make skin rosy and shiny.
Description
Why Choose Clay Mask?
Clay helps absorb oils and control shine. If you have oily or acne-prone skin, you may already be very familiar with clay masks. Clay is popular for these skin types for good reason. It helps draw out the impurities as well as absorb excess oils that are on the surface of the skin.

Pink Clay:
Pink Clay is rich in vitamin C, which may help to improve skin elasticity and cell renewal for supple, younger looking skin. Gently exfoliating and light on the skin, Pink Clay leaves skin silky soft and smooth, can help to minimise blackheads and promotes a radiant and balanced complexion.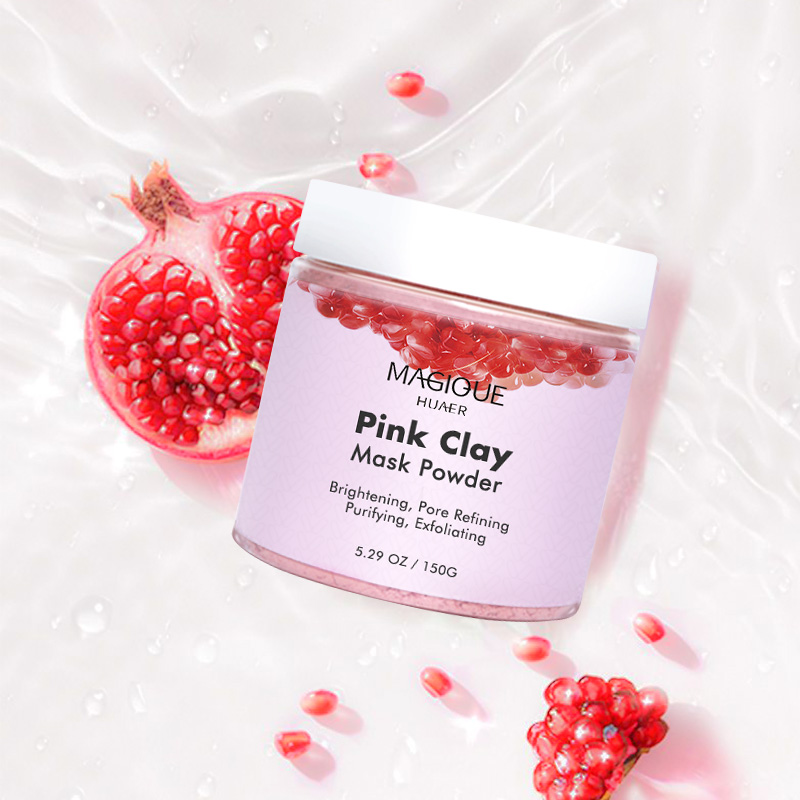 how to use MAGIQUE HUAER Pink Clay Mask?
Tep1.clean your face with cleaner and warm water,
Tep2.From bottom to top on the face ,apply a thick layer to creat a closed nutrient layer.
tep3.Keep the mask on the face about15-20 mins,
tep4.Wash it off only with water

For product specifications and prices, welcome to inquiry