Private Label Natural Skin Care Coconut Oil Skin Exfoliating Scrub For Dry Skin
private label natural skin care manufacturer supply coconut oil skin exfoliating scrub for dry skin, the scruber smooth and glowing skin, especially for acne skin, make skin tender and brighten at home
Description
main ingredient:
water/aqua/eau, butylene glycol,glycerin, olea europaea (olive) fruit oil, argania spinosa kernel oil, propylene glycol, beeswax, carbomer, cocos nucifera (coconut) fruit extract, carya illinoensis shell powder, phenoxyethanol, tocopheryl acetate, hyaluronic acid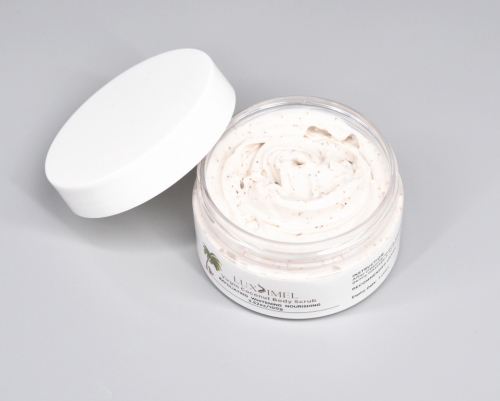 6% OLEA EUROPAEA (OLIVE) FRUIT OIL:Olive Oil is a natural emollient that deeply nourishes the skin. It has a fragrant and elegant aroma and excellent extensibility on the skin. OLIVE OIL is known as edible cosmetics rich in unsaturated fatty acids and a variety of vitamins are easily absorbed by the skin containing polyphenols antioxidant effect it can effectively avoid the oxidation of fat caused by cell aging caused by spots and wrinkles

COCOS NUCIFERA (COCONUT) FRUIT EXTRACT: It has a moisturizing and nourishing effect on the skin; coconut extract has a good inhibitory effect on metalloproteinases, so the extract can be used for a ti-aging cosmetics. Coconut fruit extract also has the effect of cleansing the skin. It can improve keratin. Coconut fruit extract contains the oil is the basic oil of many cosmetics, because of the inhibition of aging metalloprotease, so it is also very effective in anti-aging, in addition, it also has the effect of cleaning and moisturizing the skin, which can relieve flushed face.

3% ARGANIA SPINOSA KERNEL OIL: It is a nut oil extracted from the fruit of the Argan tree. Its oil is rich in fatty acids, vitamin E, squalene and sterol, and is often used to treat skin diseases. It has a good antioxidant capacity, as well as repairing the lipid barrier of the skin, and has a repair effect on sensitive skin.

BEESWAX: It nourishes and softens skin, enhances product durability and very safe. Beeswax locks in moisture nourish cells and protect the skin from environmental damage. Beeswax softens the skin and provides a protective layer against environmental disadvantages for a long time. In addition, it has anti-inflammatory, antibacterial, anti-allergic and antioxidant properties. Even after processing, beeswax can retain bioactive components, such as vitamin A needed for normal cell development. Some doctors also advise people to protect their lips with lipstick made of beeswax.

CARYA ILLINOENSIS (PECAN) SHELL POWDER: main Exfoliation natural ingredient. After breaking and polishing, it becomes a regular shape and porous structure on the surface, which has a good adsorption effect.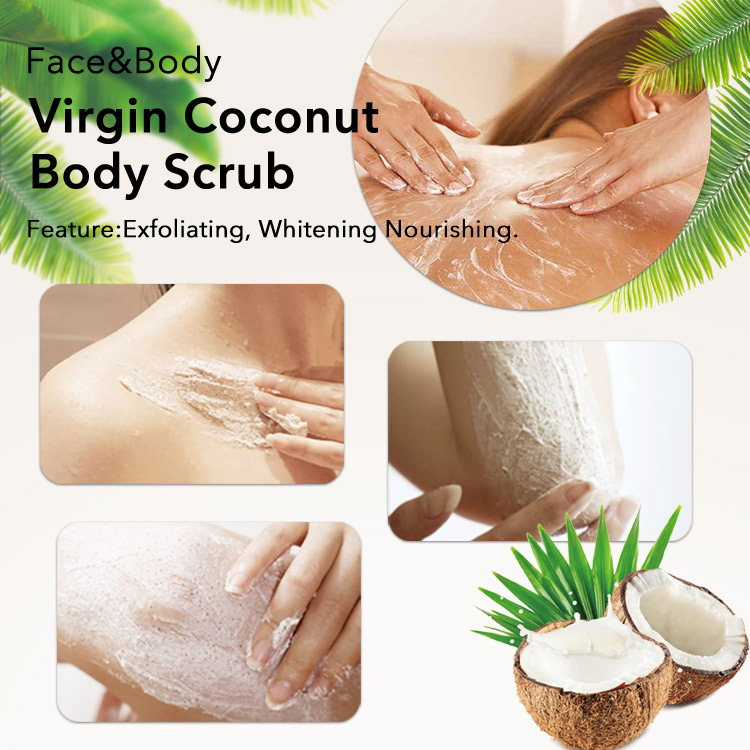 For product specifications and prices, welcome to inquiry