Rose Quartz Jade Roller pink face roller
A double-ended facial massage tool crafted from rose quartz to help soothe, cool, and reduce the look of puffiness.
Description
This facial roller is made with rose quartz, which is said to help with mindfulness and meditation.which helps stimulate circulation and puts a temporary pause on face puffiness.
The pink quartz jade massage roller is a double-headed design, the big head part is suitable for most facial contours, and the small head part is easier to fit around the eyes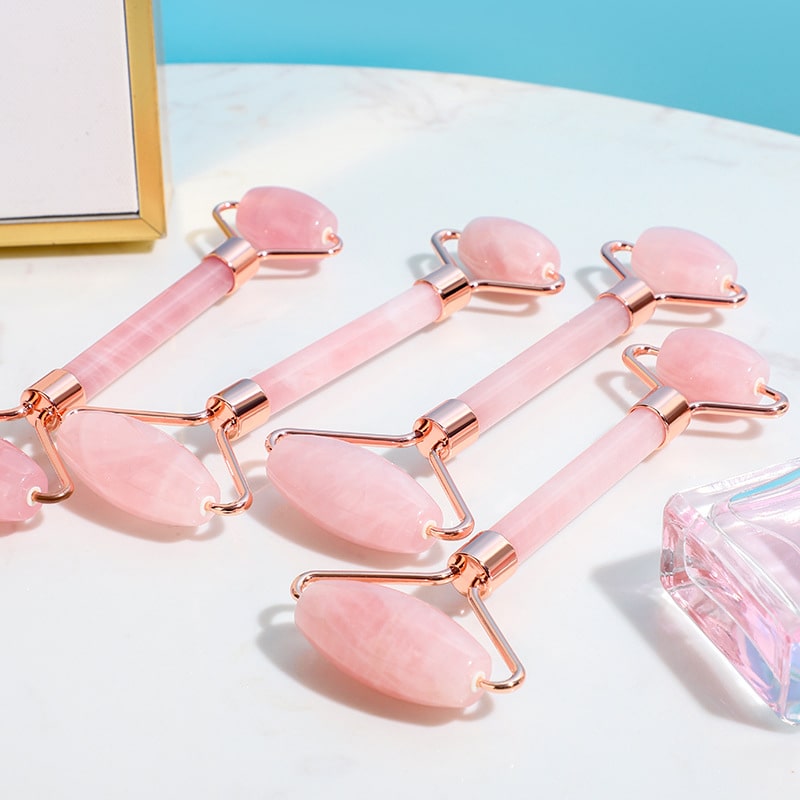 How to use::
Face: Roll your cheekbones, lips, and chin using the same basic method as your forehead and eyes. Starting at the center of your face (next to your nose, in the center of your upper lip, or the center of your chin), roll outwards towards your ears. Repeat 5 times on each side.
Eyes: Use the smaller end of your roller for the skin around your eyes. Begin by placing your roller on the inner corner of your under eye. Roll outwards towards your ear. Repeat 5 times, then repeat on the other side.
For product specifications and prices, welcome to inquiry