Scalp Scrub Scalp Exfoliation Hair Exfoliator Purifying Scalp Scrub with Sea Salt For Dandruff
This cleansing hair treatment differs from other forms of shampoo as the texture is closer to a paste than a liquid, allowing for easy control of quantity and use.
Description
This scalp exfoliator and shampoo removes styling product and dry shampoo buildup and chemical residues from color treatments, while working to rebalance itchy and/or oily scalps. Formulated with sea salt, a natural exfoliant, this shampoo also eliminates impurities and supports natural, healthy blood circulation.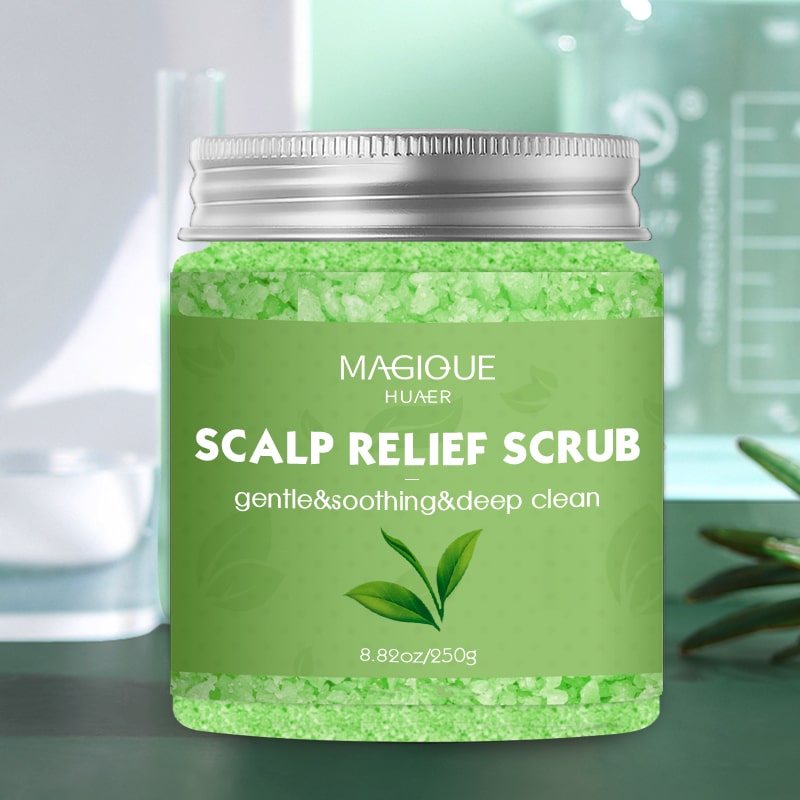 Suggested Usage:
-Use as a shampoo and apply a small amount onto wet hair.
-Delicately massage into the scalp, add some water, lather, and rinse thoroughly.
-Always follow with a nourishing treatment on lengths and ends.
On wet hair : use a tablespoon worth of product (more or less, depending on the length of your hair) rub into your palms, and apply all over your hair. With a delicate touch, make circular motions until you feel the paste turn to foam, and make sure you lift the roots. Add a little water, emulsify, and rinse abundantly.
For an intensified effect: let it sit for 2 minutes before you rinse.Then, apply the volumizing conditioner with rose extracts to lengths and ends.
For product specifications and prices, welcome to inquiry