Self Tanner Powder Self Tanning Powder
Drying Tanning Powder for post fake tan application. Made with all natural and organic ingredients, this lightly fragranced powder works wonders on damp sticky tans.
Description
Magique Huaer self-tan drying luminous loose powder, formulated with finely mild ingredients, mattifying yourself-tan without leaving your skin looking dry. Created with natural Mica Minerals, Silica Minerals and natural Starch, these super absorbing ingredients, keeps your skin dry and smooth for hours while you marinate in your self-tan, without feeling heavy on the skin. With Adansonia Digitata Seed Oil and Camellia Sinensis Leaf Extract, those herbal essence help with antioxidant. This loose powder also locks your tan in place no more stained sheets and our fresh flower scent masks any of those nasty self-tan odours.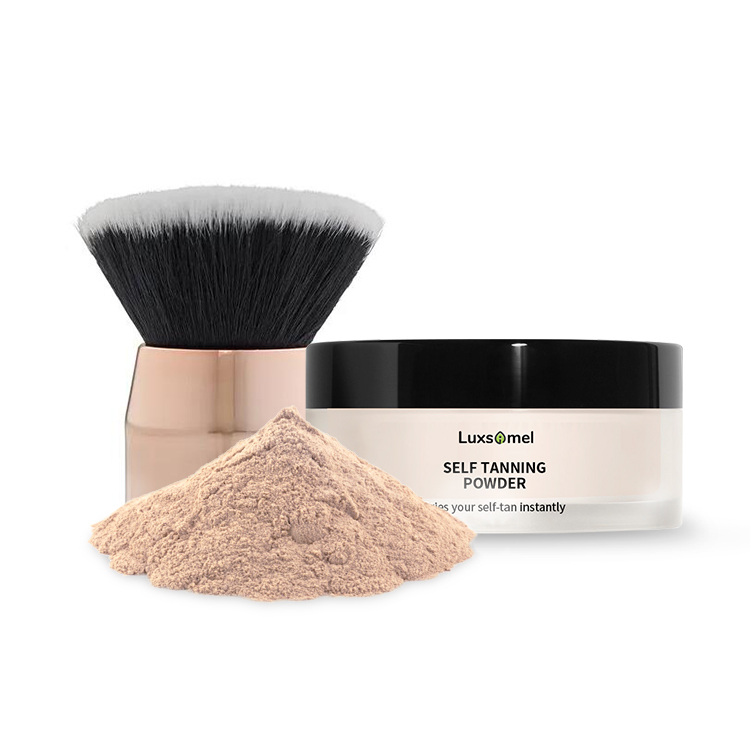 set and lock in your tan after application, allowing you to get dressed and out of the door (or head to bed) without the worry of your tan going patchy, transferring to clothes or sheets, or even sweating off!
dries your fake tan - so you can get fully dressed and get on with your day!
contains natural and organic highly absorbing powders, shimmering minerals and is talc free, cruelty free, vegan, nut free, paraben free, titanium dioxide free!
gorgeous one-step pressed powder keeps makeup looking set and refreshed for up to 12 hours!
Created to enhance the wearer's natural complexion, our lightweight formula sits evenly on skin and is photo-friendly. Available in 6 matte shades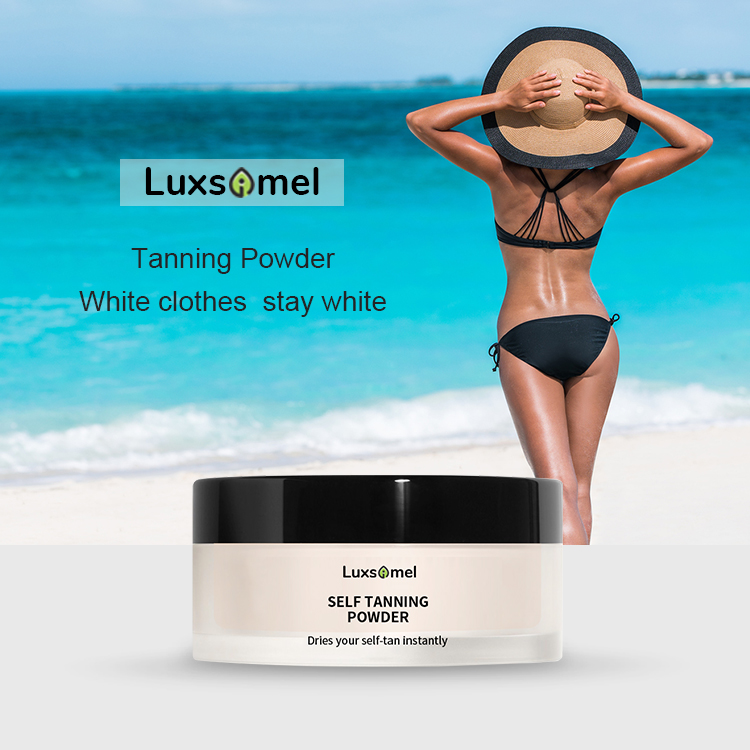 INGREDIENTS
Mica,Silica,PolymethylMethacrylate,AluminumStarchOctenylsuccinate,Phenoxyethanol,Methicone,Ethylhexylglycerin,AdansoniaDigitataSeedOil,CamelliaSinensisLeafExtract,Parfum.

A tanning must-have, enjoy glistening golden skin all year round
Developed exclusively for salons with sunless services - both handheld and booth - this powder is designed to allow your clients to enjoy all of the tan, without any of the tack.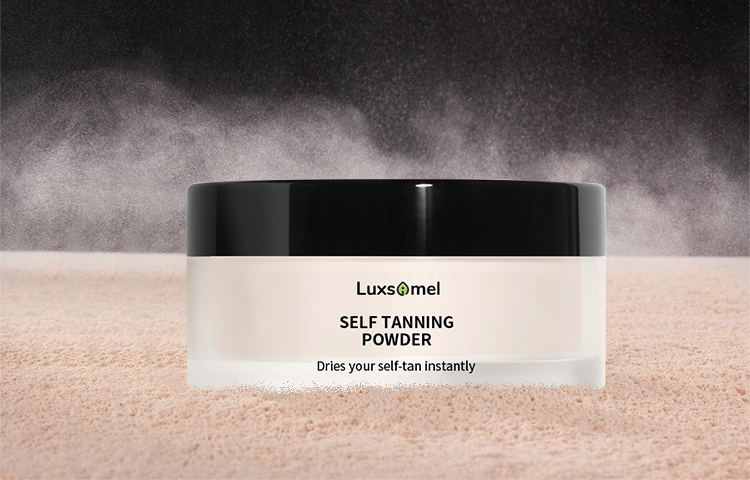 Dries your fake tan instantly so you can get fully dressed!
Masks those fake tan odors with a beachy fresh scent!
Leaves the skin feeling soft, silky and illuminized - NO MORE STICKINESS!
Reduces the transfer of tan to clothes and sheets!

Support OEM/ODM
Fragrance, texture, formula, package can be adjusted according to your requests, together with
professional suggestions from our engineers as well. Careful selection of materials and completing formula is based on their individual characteristics and benefits as well as their ability to blend together for your unique preference and skincare needs.
We pay attention to every details and make the products to satisfy you and your market.
For product specifications and prices, welcome to inquiry