Hyaluronic Acid Searum Combining Retinol With Vitamin C And Vitamin B Skincare Distributor Wholesale Price
skincare distributor organic vitamin face serum repair serum shine serum from skin care manufacturer and supplier in china, drop ship skin care products with private label.
Description
The main function of the facial serum is to whiten, replenish water and moisturize, can really improve the skin, accurate repair problems, sublimate skin health, effective, rest assured, safe and non-irritating skin products.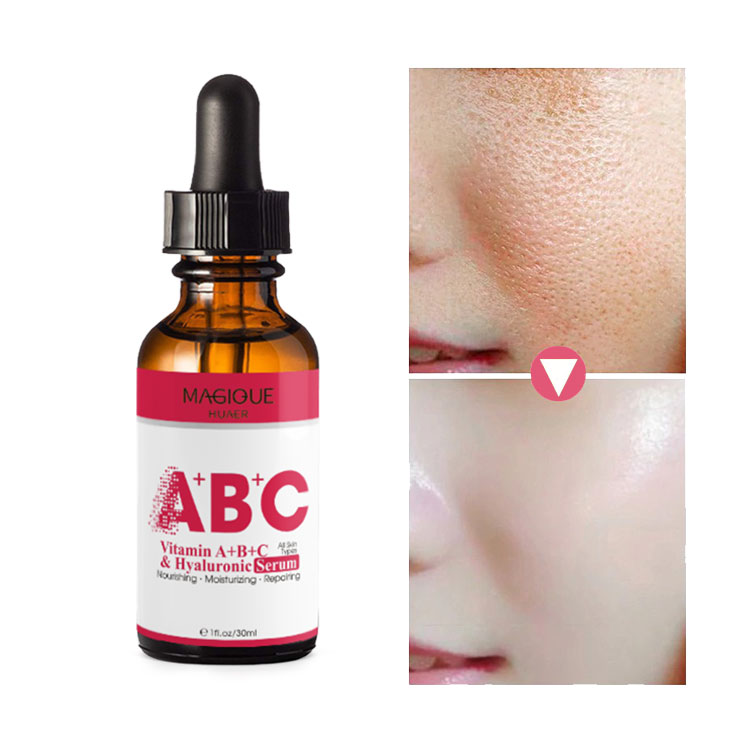 The hyaluronic acid serum is a kind of efficient skin care products combining Retinol with vitamin C and vitamin B, our skin will carry on self-repair every night, and the serum can help greatly improve the efficiency of skin self-repair, repair the disordered skin cells caused by damage, make the repair faster, deeper and get twice the result with half the effort.

the serum is the best in skin care products, the extract is high nutrients and concentrates it, and the serum of the molecule is very small, can penetrate into the bottom of the skin, so the serum can really improve skin problems.

This hyaluronic acid serum contains a variety of nutrients, can effectively moisturize, anti-aging, whitening, is a multifunctional skin care product.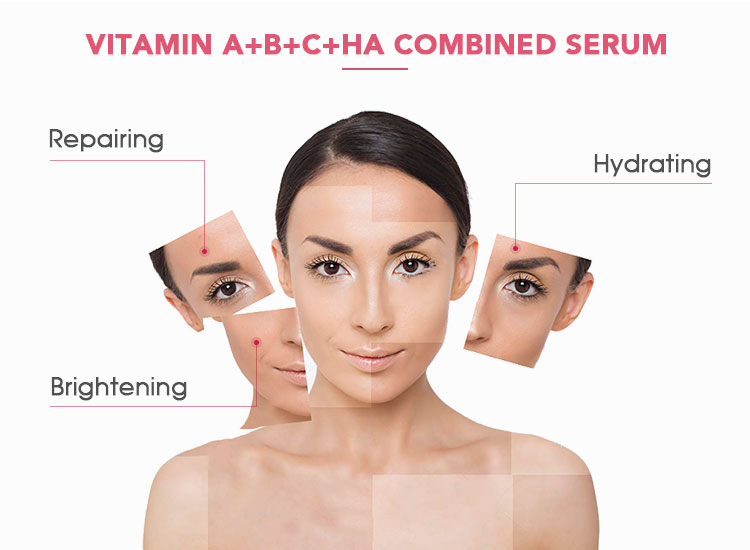 INGREDIENTS :
Water, Butylene Glycol, Aloe Barbadensis Leaf Juice, Glycerin,
Betaine, Trehalose, Tremella Fuciformis Extract,
Ascorbic Acid , Portulaca Oleracea Extract, Arbutin,
Retinol, Triethanolamine,
Carbomer, Glycyrrhizate, Sodium Hyaluronate,
Sodium Polyglutamate, Phenoxyethanol, Ethylhexylglycerin.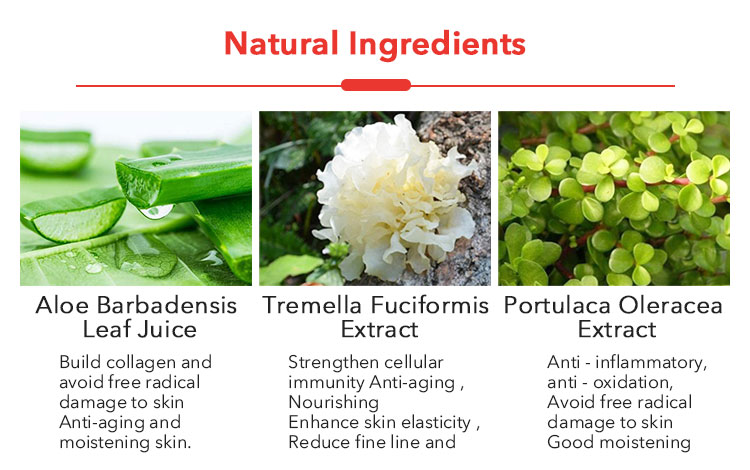 Natural organic raw materials:
1.Aloe Barbadensis Leaf Juice
Function:
Build collagen and avoid free radical damage to the skin.
Anti-aging and moistening skin.
2.Tremella Fuciformis Extract
Function:
Bring silk texture on skin with a good moistening effect.
Strengthen cellular immunity, Anti-aging, Nourishing
Enhance skin elasticity, Reduce fine line and wrinkle.
3. Portulaca Oleracea Extract
Function: Antibacterial and anti-inflammatory, have good oxygen-free radical scavenging ability, have an obvious antioxidant effect and good skin moisture retention.
For product specifications and prices, welcome to inquiry