Tea Tree Oil Serum Gel Acne Cover Patch Face Mask Flattens Acne Scars Skin Spot Treatment Hydrocolloid Acne Patch
This acne patch extracts tea tree essential oils, which has great benefits for acne and facial spot treatment, covering invisibly, reducing redness, and regulating oily skin problems.
Description
Tea tree essence makes the skin soft and elastic, refreshing but not greasy, and has the effect of deeply nourishing the skin. It is a natural skin care product for vegetarian use.
Tea tree gel acne patch extracts tea tree essential oil. After 36 processes, it extracts a hydrogel patch that is good for acne and scar skin. It quickly smooths acne marks, covers flawlessly, reduces redness, and rejuvenates the skin.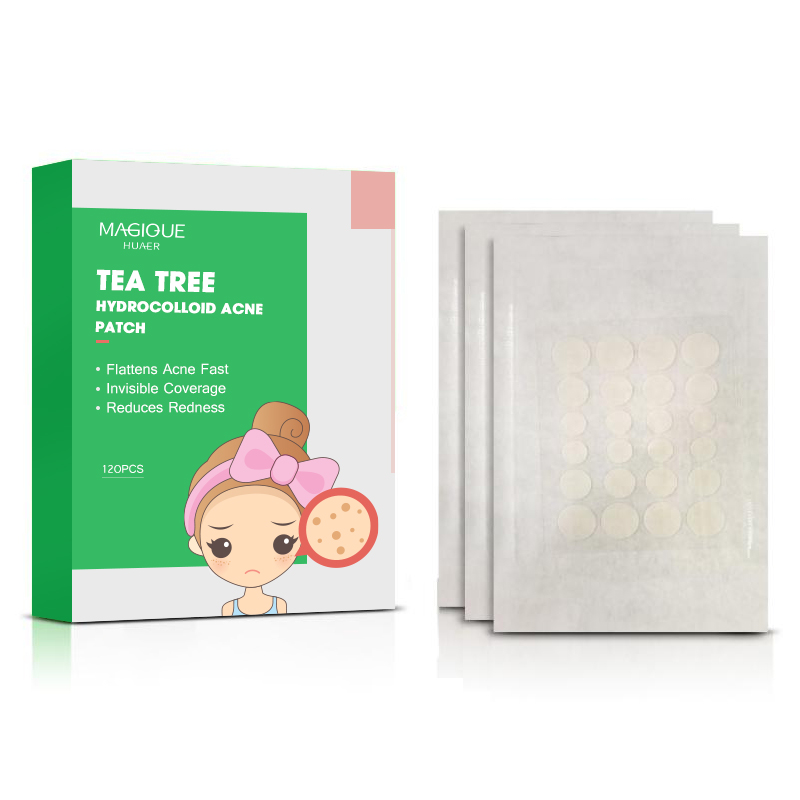 For product specifications and prices, welcome to inquiry