Product Description
| | |
| --- | --- |
| Name | Beauty Airbrush System/Little Fairy Oxygen Injector |
| Model | LUM-V6B |
| Function | Nano spray. Deeply hydrating. Automatic deactivation |
| List | High-grade Box x1+Oxygen injector x1+Pressure gun x1+20ml capacity cup*1+10ml capacity cup*1+USB+English user manual x1 |
| Material | Aluminum metal |
| weight | 0.6kg |
| Voltage | 5V |
| Air Pressure | 130Kpa |
| Battery interface | 800mHA |
| Power | 4.44W |
| Charging Port | DC 3.5 |
| Charging Time | 40min |
| Ambient temperature | 0℃-40℃ |
| Box Size | 22.5*15*5.5cm |
The oxygen injection instrument uses the oxygen with the concentration of only 21% in the extracted air, which is filtered and compressed into the oxygen active factor with the purity of more than 95% by special technology, and then released under the pressure of 0.2 PA, SO as to achieve the most effective and safe oxygen therapy through special channels, so as to achieve the beauty effect of whitening, wrinkle removing and skin whitening.
Feature
●This multi-purpose spray gun set saves raw materials and is full of practicability. Easy to replenish liquid and easy to clean.
●Wide range of uses: You can use this spray gun compressor for spray gun model making, cake decoration, ceramic decoration, camouflage outline drawing, tattoo nail art, crafts, car drawing, temporary tattoo, art, nail art, etc.!
●Brand-new high-quality materials and scientific design: the air compressor spray gun is made of all-metal forging, which is more robust and durable. Ergonomic design, your hands will not feel tired when using it in your painting business.
●Save more time: This mini air compressor spray gun is very suitable for your painting business. And it is a compact and practical mini air compressor, light, portable, easy to carry.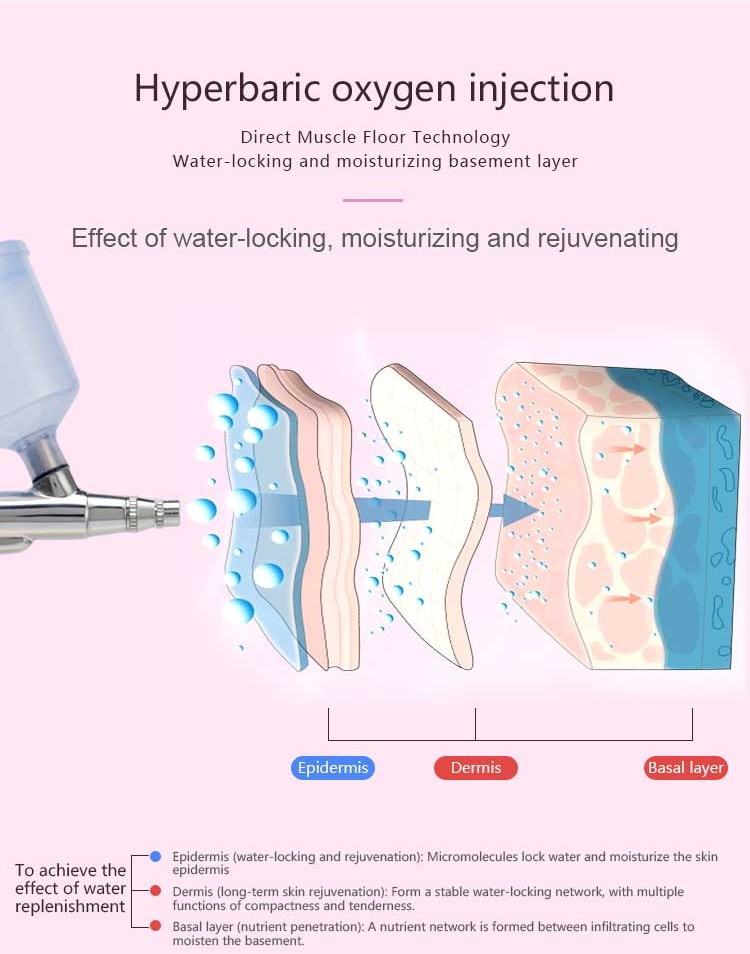 Working principle
▲Hyperbaric oxygen injection
▲Direct Muscle Floor Technology
▲Water-locking and moisturizing basement layer
◉Effect of water-locking, moisturizing and rejuvenating
◒Epidermis (water-locking and rejuvenation): Micro molecules lock water and moisturize the skin
◒Dermis(long-term skin rejuvenation): Form a stable water-locking network, with multiple replenishment functions of compactness and tenderness
◒Basal layer(nutrient penetration A nutrient network is formed between infiltrating cells to moisten the basement.
skincare routine
Serum - Hyaluronic Acid Serum is imported 3 times a week
Pure water- saline- toner water- pure dew can be used every day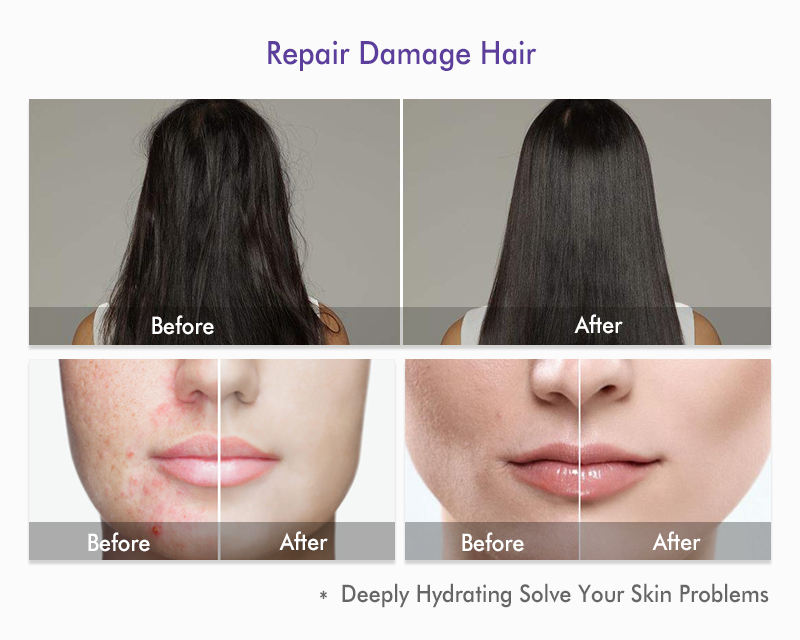 6 great effect is achieved at one go
◓Bright and tender
Make skin moist and full, put on makeup and clothes
◓Water lock and water replenishment
Nano spray technology penetrated into the basal layer
◓Compact moistening bullet
Provides nutrients to firm the skin
◓Improving absorption
Active moisturizing factor
◓Prevention in autumn and winter
cooperate with dry skinning weather in autumn and winter
◓Prevention in spring and summer
cooperate with skin oiling weather in spring and summer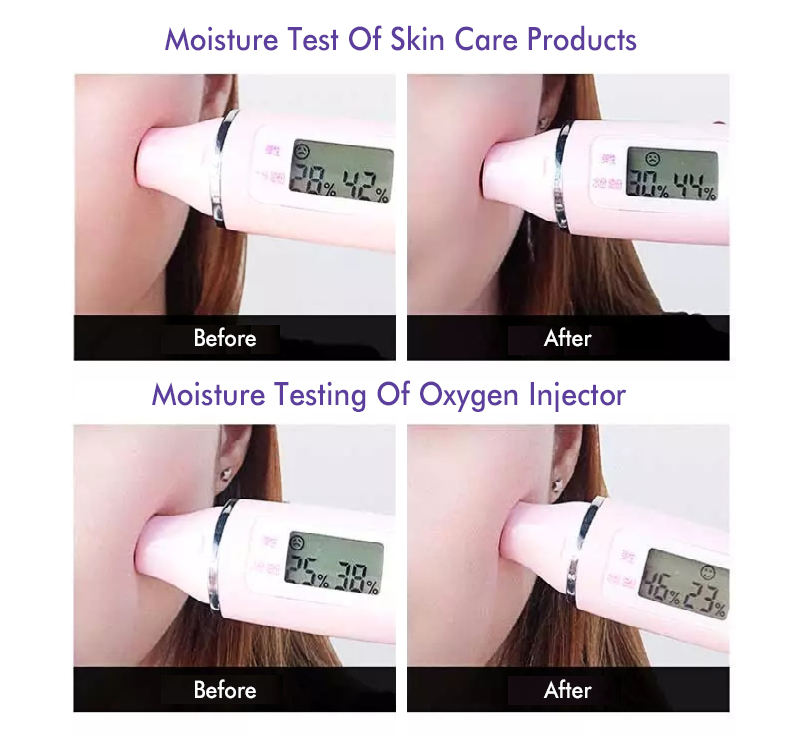 Difference between high pressure
OXygen injecting apparatus and spray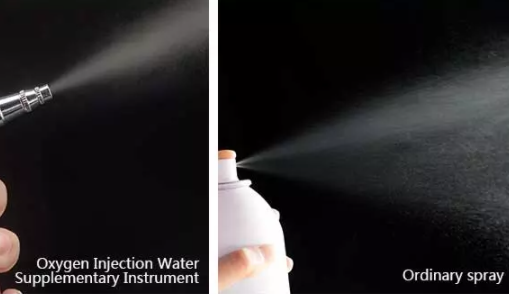 Fine atomization
High permeability technology tightens the
skin and nourishes it. Material, directly to the
skin dermis high absorption Rebuilding Skin
Elasticity Nano Nutrition by Receiving
Technology Material can be better
Charging mode
Charging design without power supply
Charge for 1.5 hours and use for 50 minutes
Professional spray gun
High-quality fine accessories, fine atomization, and good operation Provide comfortable handle, tail knob The amount of spray can be adjusted
Environmental Material
Nano-atomization does not decompose
harmful gases and is safe Environmentally
friendly material ensures zero gas pollution from the source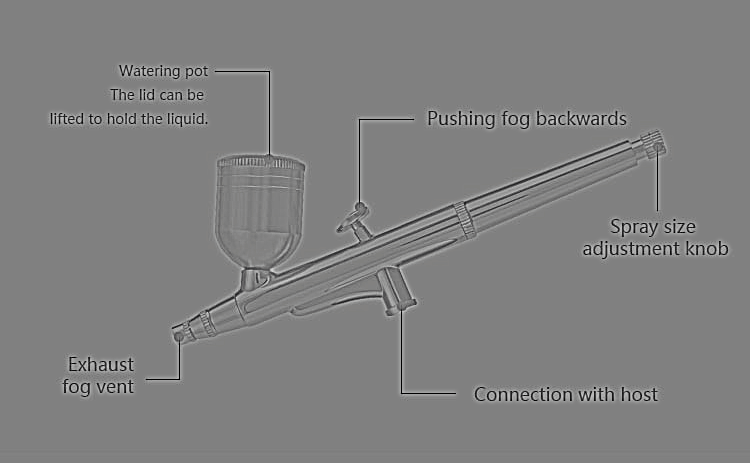 Factory strength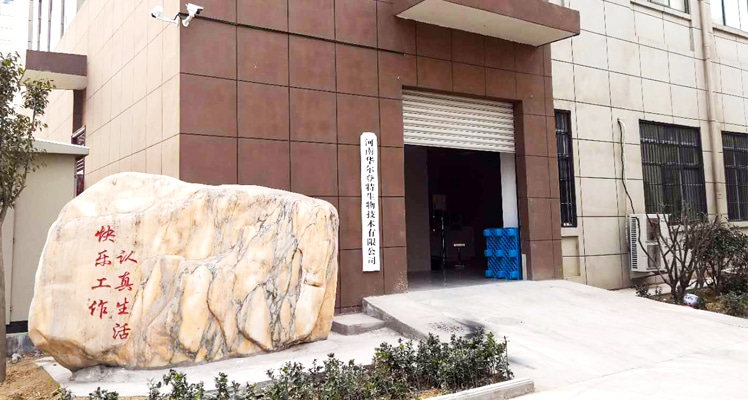 Established in 2006, with 15 years experience in OEM and ODM skincare products. In addition, We have obtained ISO and GMP certificates. Our factory and quality control strictly follow the quality standard of ISO22716 for cosmetics. For OEM services, we will provide professional free brand. consulting services. For ODM services, we own a high-tech R&D team with10chemical & biomedical engineers and a 10000-level laboratory.
We specialize in natural+scientific+vegan skincare products for European and American brands
Why choose us
---High R&D Ability
| | |
| --- | --- |
| | |
| 10000-level laboratory | high-tech R&D team |
---Great Production Capacity
Ensure Short Lead Time
10 full-automatic skincare
production lines

High-end advanced facilities
200 skillful workers
and expertise staff
GMP&ISO standard approval
factory covers5000
square meters

Certification
Packing & Delivery