Product Description
| | |
| --- | --- |
| Name | 4 in 1 Gold Beauty Bar Kit/4 in 1 Pink Jade Roller Set |
| Model | LUM-J8 |
| List | 4 different changeable heads in the package, 1* circle rose quartz eye massage, 1* drip-shape head facial roller massage, 2* "T" shape head electric sonic energy beauty bar |
| Function | Skincare roller, facial massager, Face Lift, Cellulite Reduction, Skin Tightening, Skin Rejuvenation, Slimming Face |
| Net | 65g |
| Feature | 100% Authentic Natural Jade, Noiseless & Smooth Rolling, Thicker & Stronger Handle |
| Application | For Home Use |
| Certification | ROHS |
Let your glowing skins peak by using the rose jade roller. Simply spend three minutes every morning to massage your face and walk out with an immense boost of confidence!
4-in-1 beauty roller for your face makes use of genuine rose quartz, vibration technology, and contouring method to reduce fine lines and wrinkles, promote blood circulation, and stimulate collagen production. Helps tighten, firm, and contour the skin by boosting elasticity.
Feature
●The beauty kit targets specific issues: forehead creases, crow's feet, dark circles, facial water retention, laugh lines, untoned chin, saggy neck. Can be used on the forehead, brow area, eyelids, under eyes, cheeks, chin, nose sides, mouth. Not only for the face. Can also be used on the jawline, neck, throat, chest, arms, waist, legs, and buttocks.
●High frequency of 6000 vibrations per minute. Vibrations amplify the results of regular rollers and massagers with enhanced anti-aging effects.
●Boosts effects of your skincare products with repetitive taps, pushing cream, lotions, serums, or potions deeper into your skin for improved absorption.
●Perfect gift idea for all women. Pamper your mom, grandma, wife, daughter, sister, or best friend with great and beneficial presents. For special occasions like birthdays, Valentine's Day, Mother's Day, Women's Day, and Christmas.
NOTE: Since the item is made of natural jade, the stone color might vary in shade.
Different massage heads have different functions
●T shape head face lift massager
T shape and small size Comfortable and fit the skin Improves the appearance and texture of your skin
●1"drip-shape head facial roller massager
It's good at tightening facial skin and reducing the wrinkles on your face. Promote face and body skin more smooth and health
●1 circle rose quartz eye massager
under eye, press massager helps reduce putty eyes and dark circles
recommended refrigerate the massager prior to use to help improve lIne performance and get better results
●"T shape head facelift massage
Remove eye pouch Reduce wrinkles around eyes lips forehead neck The compact and sleek design is perfect for carrying at any time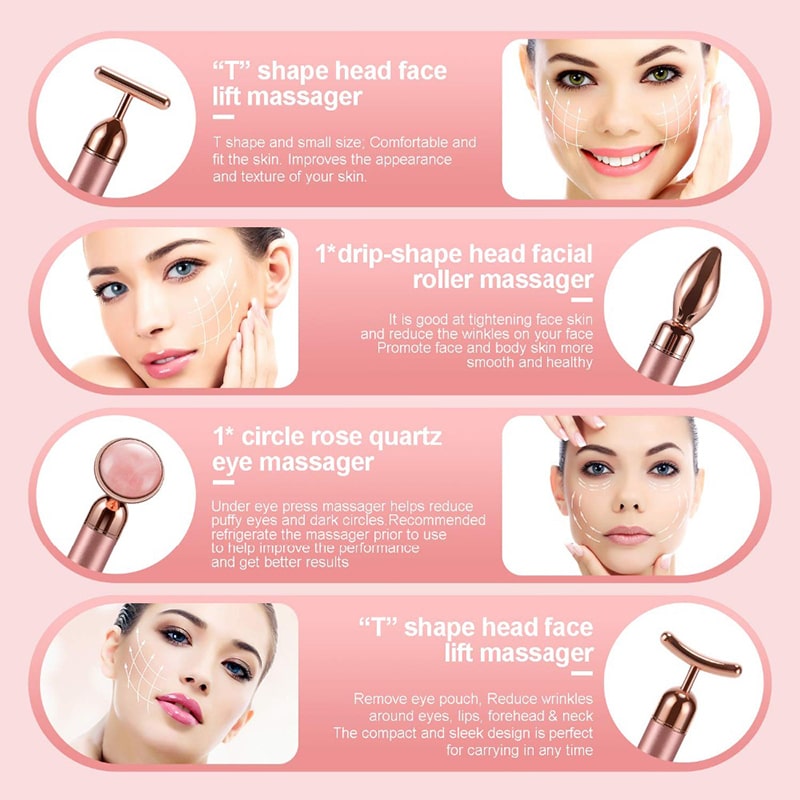 100% Authentic Natural Jade
the Rose Quartz Jade Roller is made with soldered silver nickel which makes it stronger and less likely to discolor.

Noiseless & Smooth Rolling
Enjoy a stress-free and peaceful experience with the upgraded unique design.

Thicker & Stronger Handle
Reinforced handle. Not only for appearance but also adds extra solidity to the handle.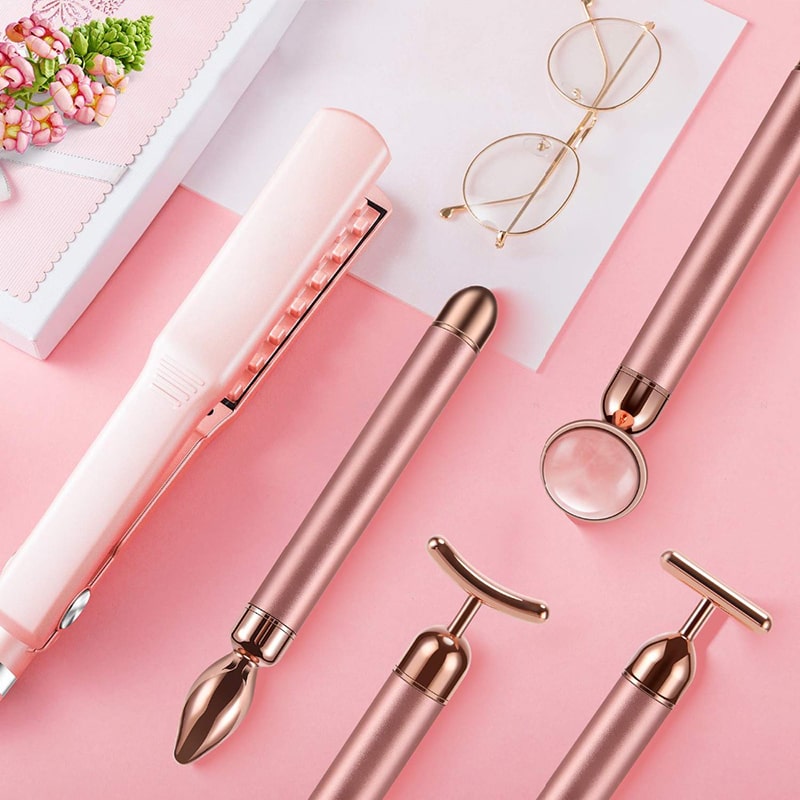 How to Use Jade Roller
Step1: Cleanse your face thoroughly and roll before you begin.
Step2: Apply your favorite serum, oil, moisturizer, or mask.
Step3: Starting on the chin, work from the center outward and upward on the cheeks. Then at the center, make sweeping rolls under the chin towards the collar bone, working outwards to the sides of the neck.
Step4: Roll the facial roller starting from the center of your neck, rolling upwards and outwards. Continue this motion on each section of your face.

Tips and Care Instructions
Clean the jade roller with warm salt water or a soft wet cloth, and dry thoroughly before storing.
Avoid collision with hard objects, It is best to put it in the box to avoid scratching if not used.
Factory strength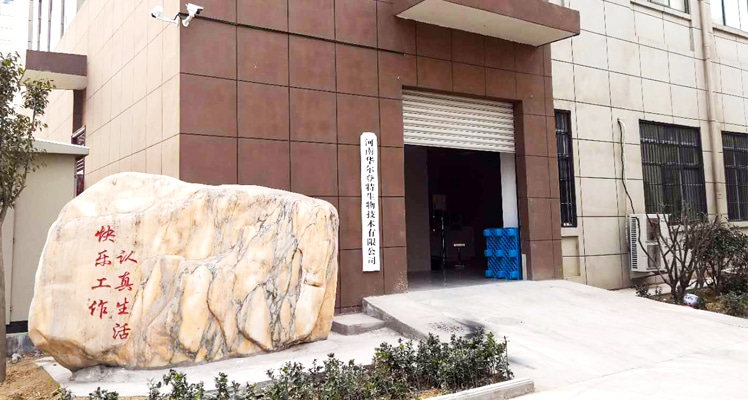 Established in 2006, with 15 years experience in OEM and ODM skincare products. In addition, We have obtained ISO and GMP certificates. Our factory and quality control strictly follow the quality standard of ISO22716 for cosmetics. For OEM services, we will provide professional free brand. consulting services. For ODM services, we own a high-tech R&D team with10chemical & biomedical engineers and a 10000-level laboratory.
We specialize in natural+scientific+vegan skincare products for European and American brands
Why choose us
---High R&D Ability
| | |
| --- | --- |
| | |
| 10000-level laboratory | high-tech R&D team |
---Great Production Capacity
Ensure Short Lead Time
10 full-automatic skincare
production lines

High-end advanced facilities
200 skillful workers
and expertise staff
GMP&ISO standard approval
factory covers5000
square meters

Certification
Packing & Delivery