Product Description
| | |
| --- | --- |
| Name | Intelligent Ai Face Skin Analyzer |
| Output | 12V--4V |
| Input | 100-240v 50-60hz |
| Temperature | -5℃-60℃ |
| Net weight | Approximate3.2kg |
| Gross weight | Approximate4kg |
| Size | 42*22*11.8cm |
| Certification | CE |
It is possible to find out the skin problems quickly and precisely, and record the analysis report in software by generating a skin status trend figure, together with a treatment prescription by pre-input data, including cosmetics and beauty care applications to apply. This equipment can be widely used in homes, beauty salons and clinics, or cosmetic department stores.
Functions of skin analyzer beauty salon device
◒Detected skin moisture, sebum, pore, wrinkle surface, keratin, and so on.
◒Analyze the skin in order to introduce the proper products to the customer
◒Using to store the information of customers
◒Excellent appearance and detailed test results can attract more customers and make them feel confident with your products.
Principle of skin analyzer beauty salon device
◒The Skin Test Machine can clearly enlarge the epidermal layer for the analysis of various skin symptoms according to optics principles so that the treatment of skin problems can be more effective. It uses the most advanced photography technology, multi-media photo compress technology, optics micro-magnific-action technology, and so on. It displays the magnified pictures of skin. This machine is easy to operate, convenient to use, easy to carry. It is mainly used for a skin test.
◒The skin master is intelligent skin diagnosis software with six functions. The skin master will be available to support most skin USB cameras on the market. The six analysis modules can be accurately detected skin moisture, sebum, pore, wrinkle, surface, keratin, and pigment changes in the situation. The client report can diagnose results to match suitable products automatically.
The hardware of the machine (display system)
▶Support 800 * 600 resolution.
▶The multiplying factor of the tester with a 50x lens. besides inspecting the symptom on the epidermis, the tester has the function of polarizing. after adjusting the tester to polarizing, sensitive skin (redness, hypodermic spot, pigmentation, folliculitis, and acne) can be inspected.
Software (analysis system)
A real system analyzing skin
▶After taking a picture of the face, the system makes accurate data analysis immediately, including oil, moisture, pigment, pore, elasticity, and collagen fibers of the skin. for example, "oil content of skin 19%". and then, the tester may make a conclusion such as "the skin is oily", and a dialogue box may pop up automatically to recommend an oil balancing product (after using the product, the tester has an inspection for the skin again. the test data and result change can be shown, so as to make the client be confident in the product and be willing to purchase the product). After finishing analysis items, a skin test report may be concluded and can be printed.
▶The system has strong functions in managing members, adding, storing, editing, and deleting the materials of clients, reminding the birthdays of members, and storing historical records of members.
▶The system data can be backed up and restored, so as not to lose materials when the computer halts.
▶ Edit at the background, exchange logo of the company and input products, etc.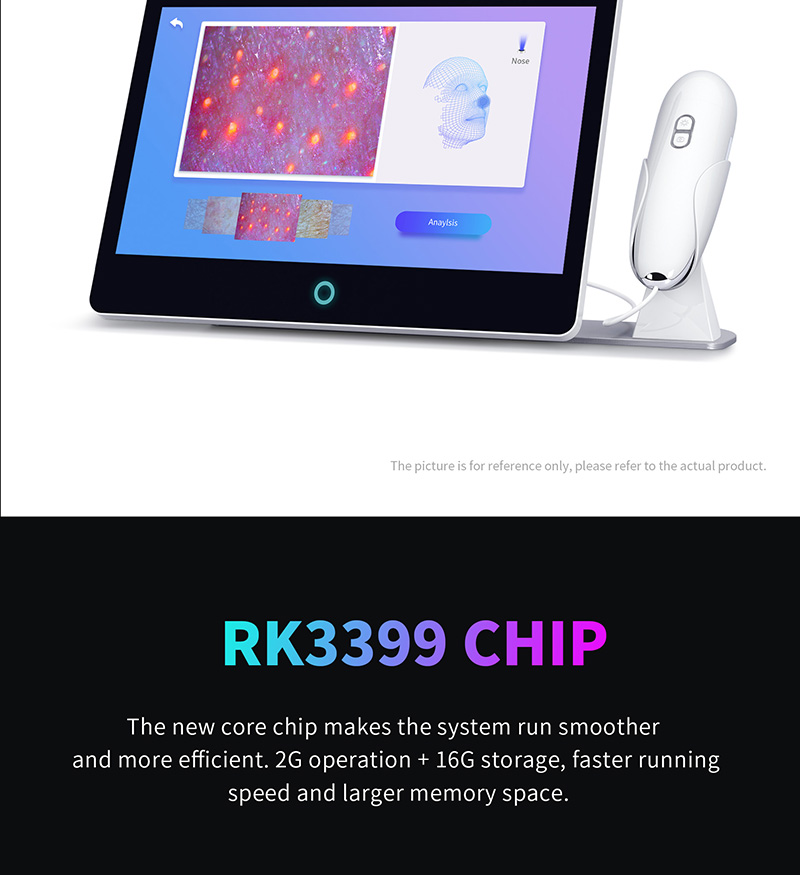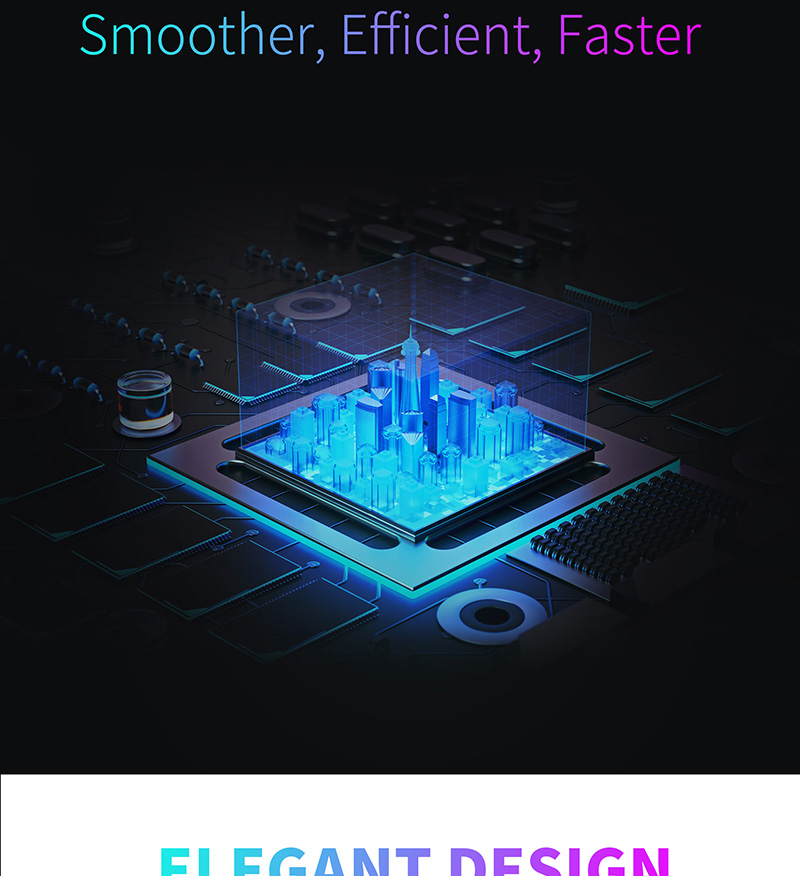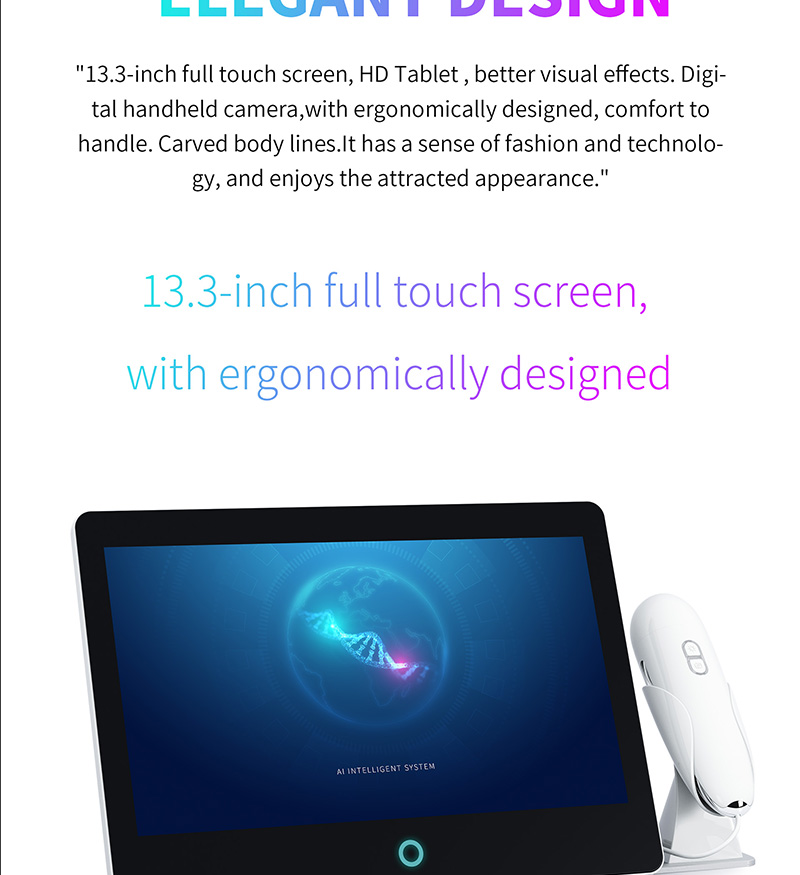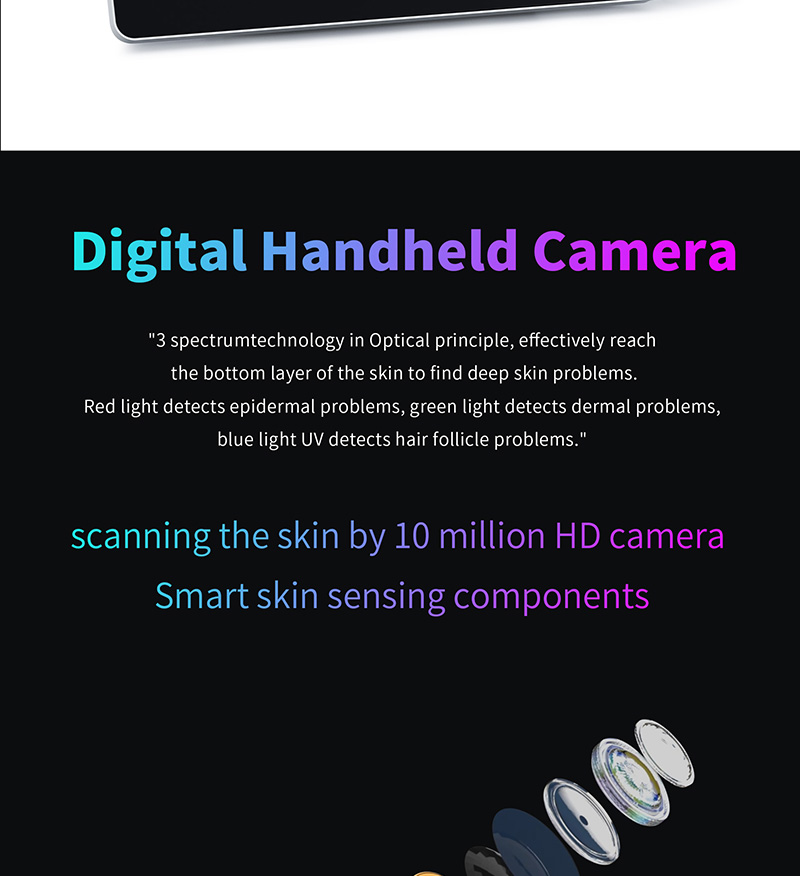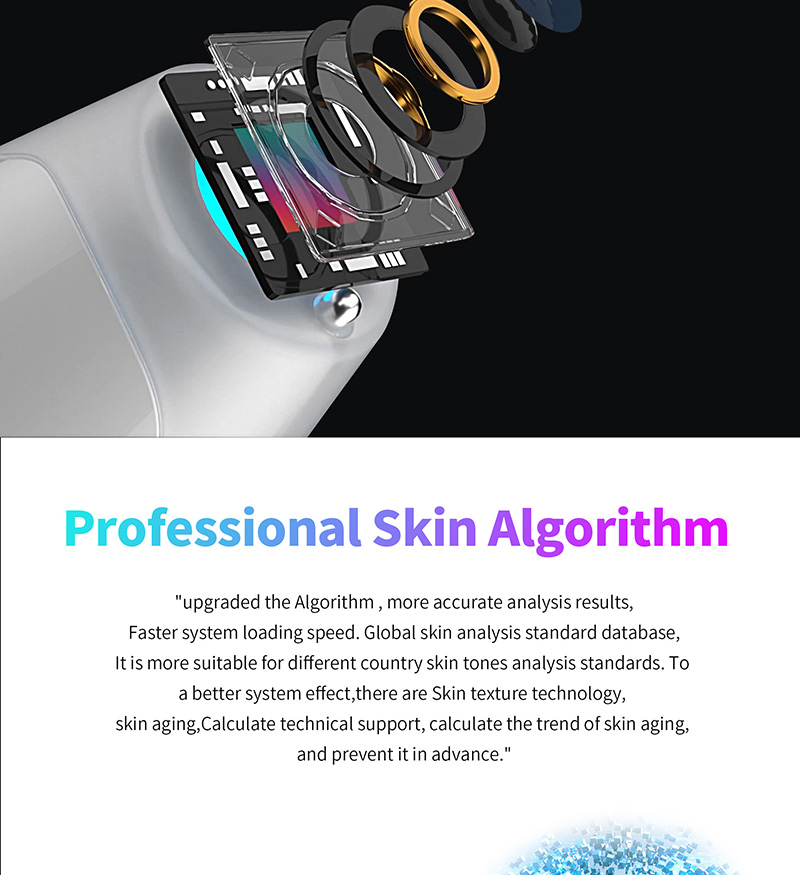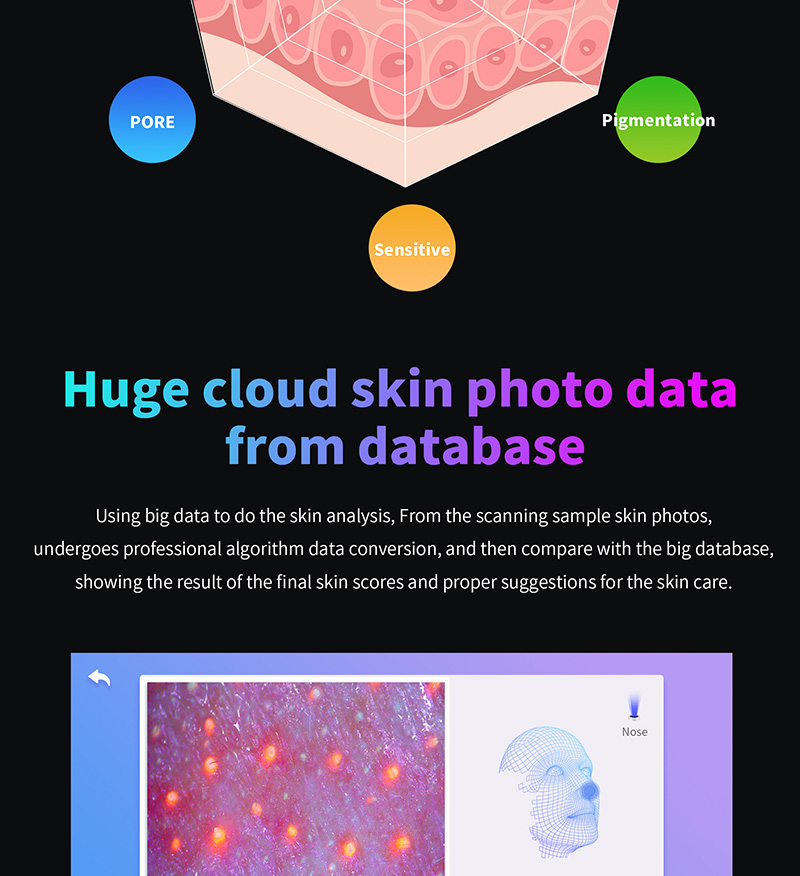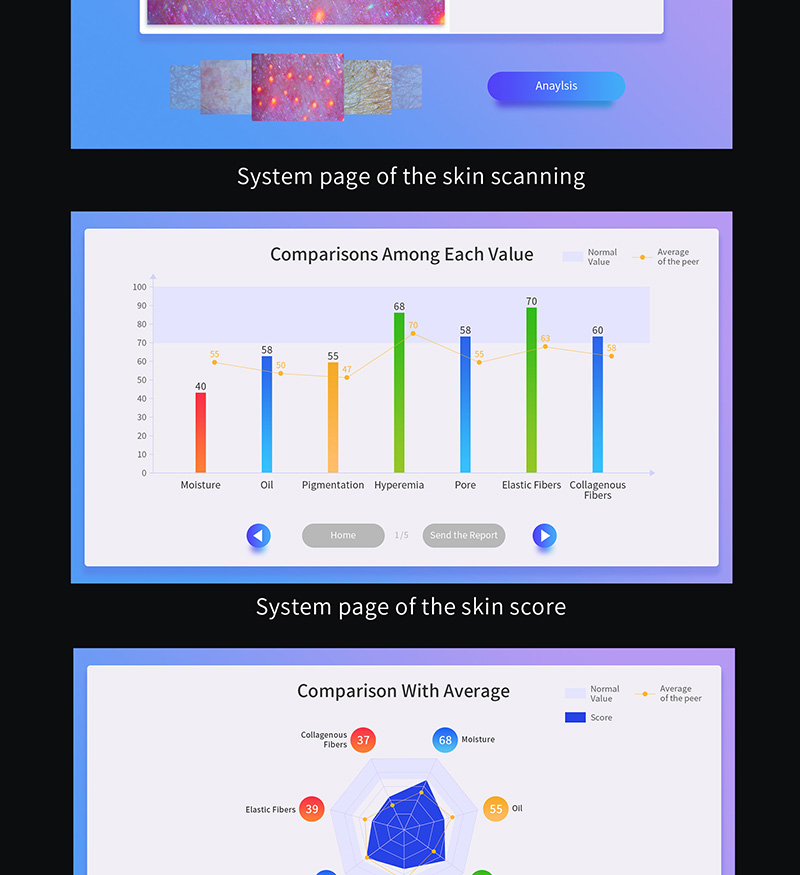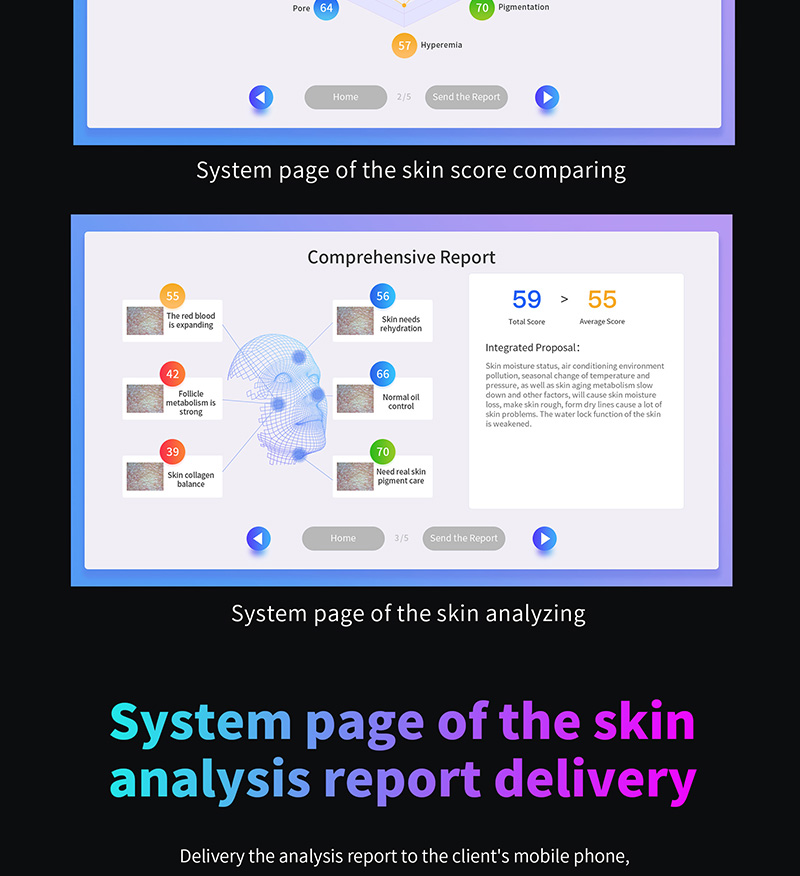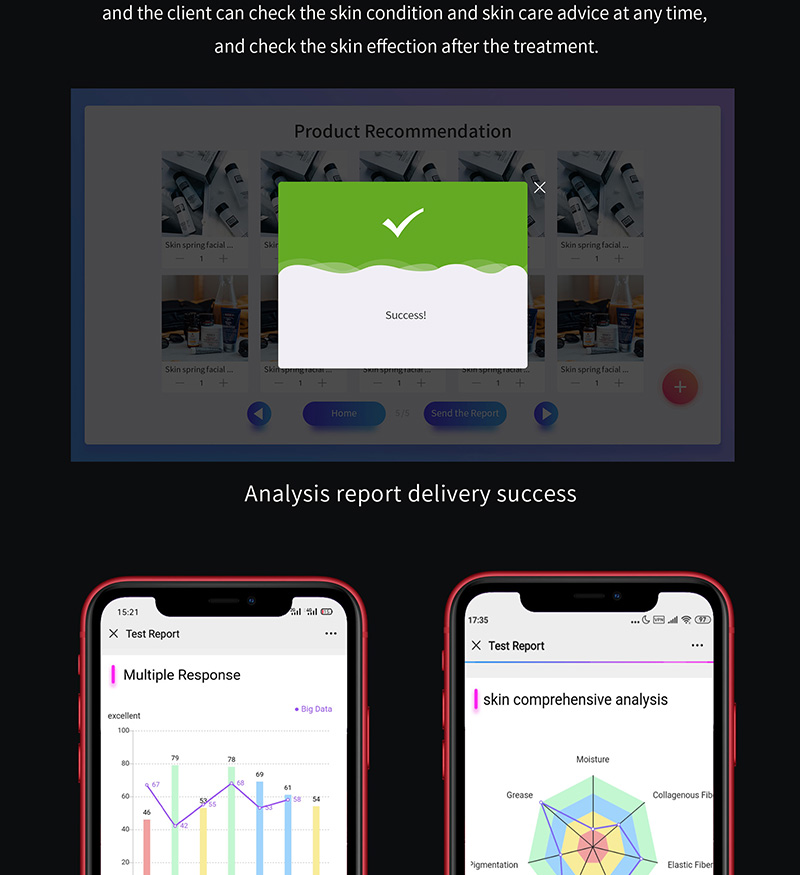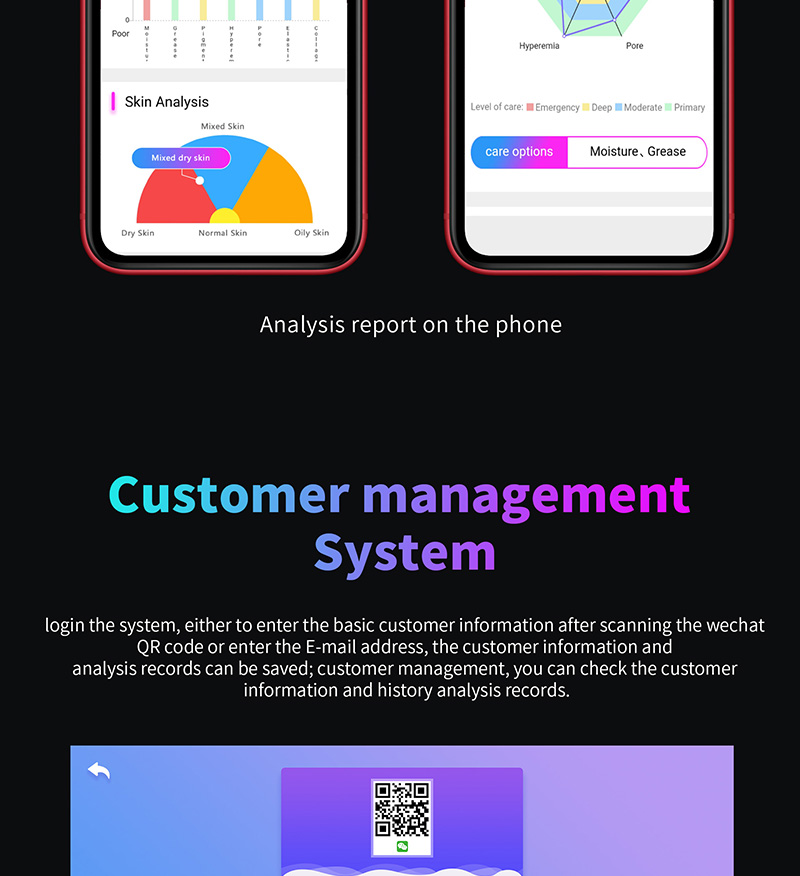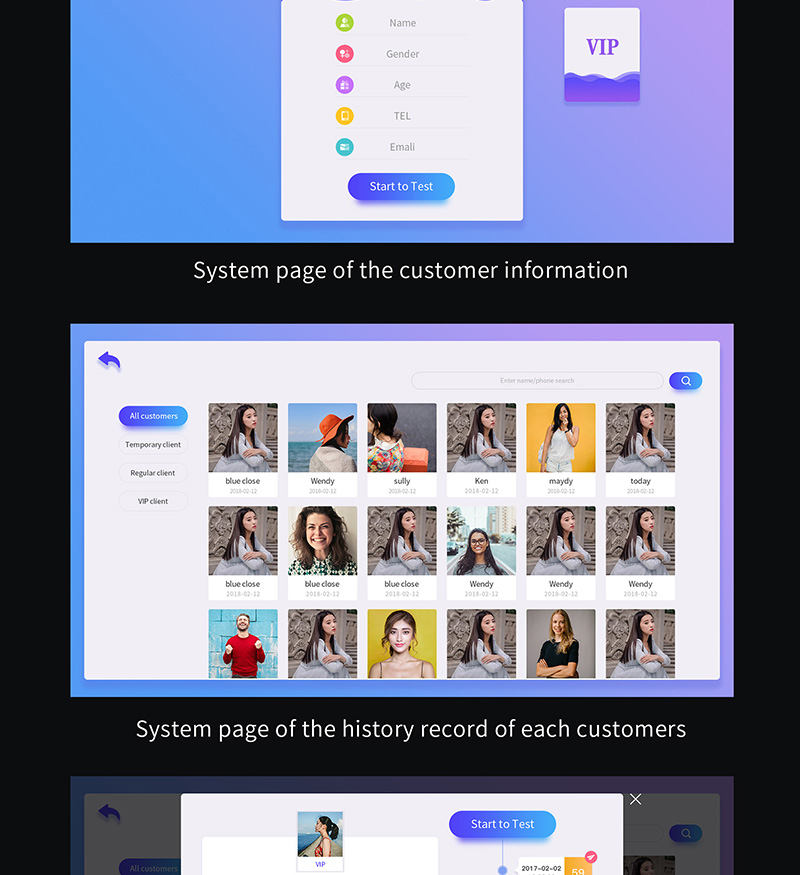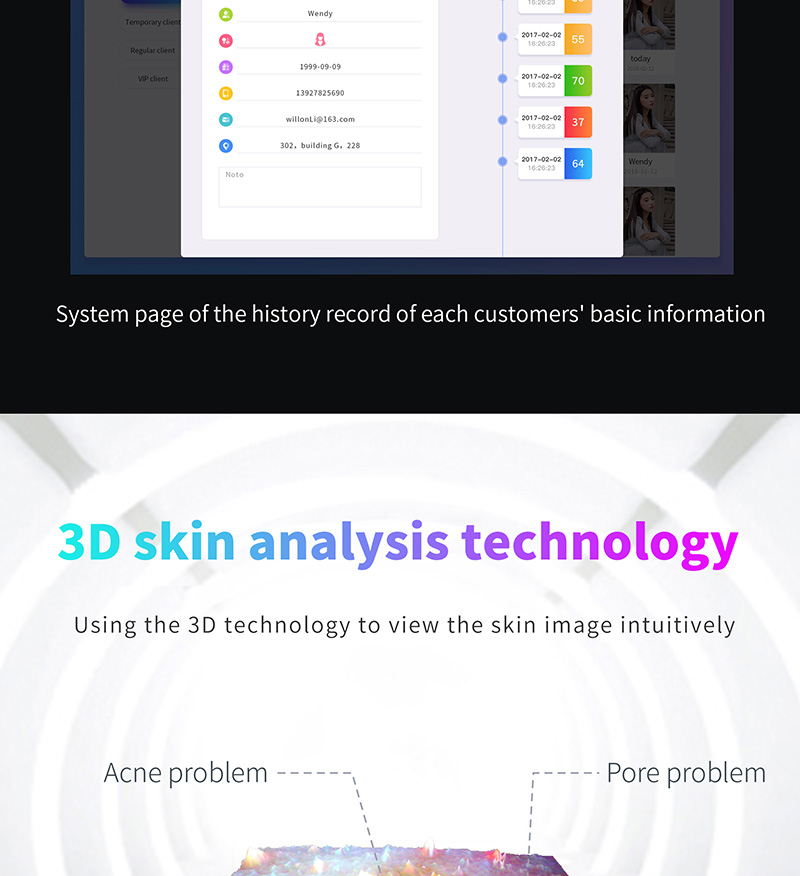 Certification
Packing & Delivery